From Watermark Funds Management's investment via The Australian on the CBA result this morning:
Cash earnings came in ahead of estimates

"Cash earnings grew by 6% sequentially and 4% on the prior corresponding period and came in 1% ahead of consensus expectations. However, EPS was in line with expectations due to dilution from the capital raising last year. Underlying profits were also 1% ahead of expectations, however CBA benefited from stronger earnings in insurance and funds management income," Mr Joshi said.

Bad debts rose and will continue to increase

"Bad debts increased by 3% sequentially and 28% on the prior corresponding period, which was 8% worse than expected.

"The bad debts charge came in at 17bps and in our view is likely to continue to tick higher from here. Arrears rates in personal loans have improved in the half, however they are noticeably worse than December 2014 which does not bode well for the economy or bad debts in general."

Troublesome assets still not showing improvement

"Commercial troublesome assets have now been flat for three halves which means we're unlikely to see much more improvement in the collective provision from here," Mr Joshi said.

"Risk weighted assets grew by 6% in the period, outpacing average interest earnings asset growth of 4%. This is negative for CBA's capital ratios and interestingly has not been caused by an increase in their mortgage risk weights."

Net interest margin is disappointing

"The net interest margin was flat in the half at 2.06% which was significantly below consensus expectations of 2.10%. This is negative given the out-of-cycle repricing initiatives by the major banks last year. It suggests that some of these efforts are not actually translating to higher margins," according to Mr Joshi.

The dividend of $1.98 was in line with consensus and previous payout ratio guidance.
And from Macquarie:
While there is something for both the bulls and the bears in this result, on balance we expect this result to give the market some confidence in the broader sector particularly after the recent sell-off. We also believe that the trends for peers will not be materially different to CBA, suggesting their current relative discount is not warranted.

At the headline level, the CBA cash NPAT of $4.80bn was broadly in-line with consensus expectations. Flat margins HoH was arguably a disappointing outcome given mortgage re-pricing benefits albeit we note that CBA's longer duration replicating portfolio likely had a more material drag on its margins relative to peers. We expect the market to be disappointed with the capital trends, which were impacted by the regulatory related adjustments, FX, higher IRRBB and other issues taking off 38bps of capital in 1H16. Credit quality trends remained benign with the level of impaired assets continuing to decline.

Impact

Cash profit and dividend slightly ahead of consensus and MRE: 1H16 cash profit came in at $4.80bn compared to consensus at $4.77bn and MRE estimate of $4.75bn. 1H16 DPS came in at 198cps, in-line with consensus (198cps) and slightly below MRE (199cps) with the payout ratio equating to 71% of 1H16 cash profits. CBA also opted to not discount their DRP.

1H16 operating revenue growth sound at 4.8% HoH primarily due to better than expected asset growth:Revenue growth of 4.8% HoH came in above MRE of 3.7% HoH.

o   NIM was flat HoH at 2.06% for 1H16 with asset pricing (+1bp) and portfolio mix (+1bp) offset by capital and other (-2bps), which is likely below market expectations.

o   Asset growth was strong, coming in at 4.6% HoH, above MRE of 2.5% HoH. Compositionally growth was derived from housing (3% HoH) and business and corporate (7% HoH).

o   Non NII came in above our expectations with 2.9% HoH growth (MRE -0.7%). This was primarily driven by Life and Funds income.
Cost growth was slightly elevated relative to MRE at 2.7% HoH: Cost growth was 2.7% HoH compared with MRE for 1.3% HoH, as CBA's investment spend remained at elevated levels. Staff costs (+6% HoH) and IT/services costs (+13% HoH) saw the biggest increases.
Impairment flat at 17bps for 1H16: BDD expenses came in at 17bps (Impairment/average GLAA) in-line with expectations. Increased CPs and reduced write-backs in IB&M were offset by reduced charges from the retail and business divisions. Impaired assets continued to decline (gross impaired/GLAA 41bps vs 44bps in 2H15).
Capital generation was soft, with proforma CET1 currently at ~8.8%: CBA's CET1 is sitting at 10.2%, up from 9.1% at 2H15 vs. our forecast of 10.6%. Organic generation of 17bps was a little soft and inorganic items took off 38bps from capital (not including the capital raise benefit of 131bps). After adjusting for the impact of increased mortgage risk weights (-100bps) and wealth management instruments yet to mature (-45bps), CBA's proforma CET1 is currently at ~8.8%.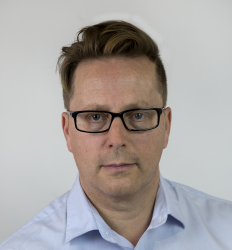 Latest posts by David Llewellyn-Smith
(see all)