The Mining GFC is increasingly appearing in bank funding costs globally as the fear of bad loans, derivative contagion and a growth downturn mount. Locally the CBA CDS price hit a 2.5 year high yesterday rising 3% to 104.66. The other majors are all higher with NAB and WBC at 105.66 and ANZ on 107.56: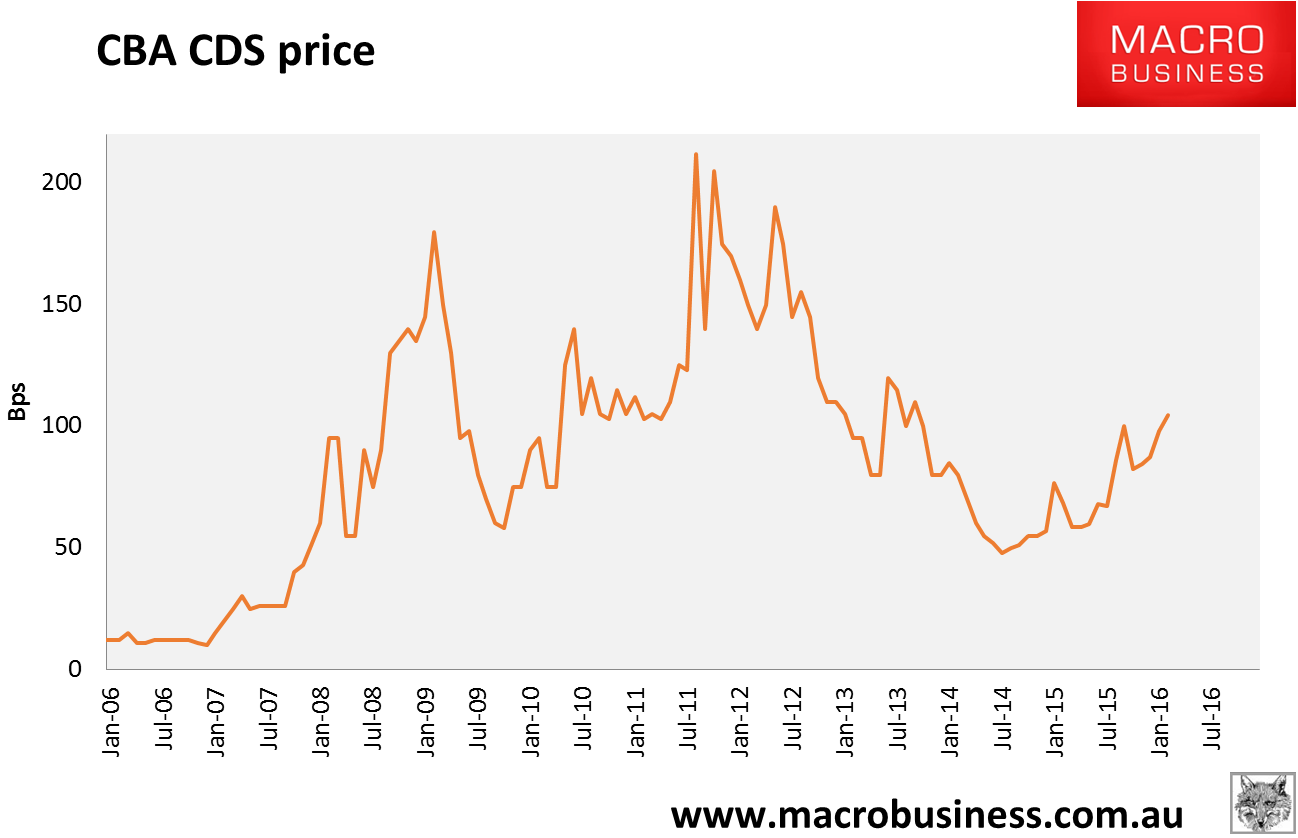 Recall that securitisers struggle to originate bonds from about 120bps. The banks themselves find rollovers uneconomic from roughly 150bps.
The minor spreads between the majors can be explained by CBA's lower exposure to wholesale funding and ANZ's higher direct exposure to mining especially coal but, let's be honest, it's still trading as Megabank.
On ANZ, Banking Day has more:
Stress on ANZ's earnings and dividends from any surge in loan losses on mining sector loans may be no grave period for the bank.

Three banking analysts at Goldman Sachs –  Andrew Lyons, Ashley Dalziell and Yu Chuan Leong –  screened ANZ's syndicated resources loans to assess earnings risk.

In the analysis, Goldman Sachs said its stressed scenario implied cumulative losses on resource loans of around eight per cent. This would lift the bad debt ratio by 59 basis points to 70 bps, an outcome the analysts describe as "mid-cycle levels."

The hit to ANZ's earning per share in this event would be five per cent, while the "dividend trajectory could be sustained."

The research finds a lot to like in the management of ANZ's corporate loan book.

The analysts argue that "although ANZ has fared worse than peers through past commercial asset quality cycles, something that has left a lasting impression on investors, we believe the quality of ANZ's commercial exposures has improved in recent years, particularly relative to its peers."

They wrote that "steps taken to de-risk the corporate book since 2008/09 and a shift in product focus leaves ANZ's corporate exposures better positioned for a downturn than in 2007 and relatively better positioned versus peers than what is currently reflected in share prices."
Not terribly reassuring given the bigger risk is that a faltering domestic economy triggers a housing shakeout for either commercial loans and/or mortgages.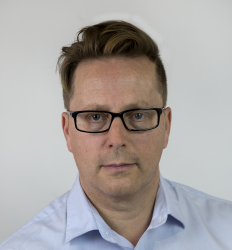 Latest posts by David Llewellyn-Smith
(see all)