The front page of The AFR is a site to behold early this morning: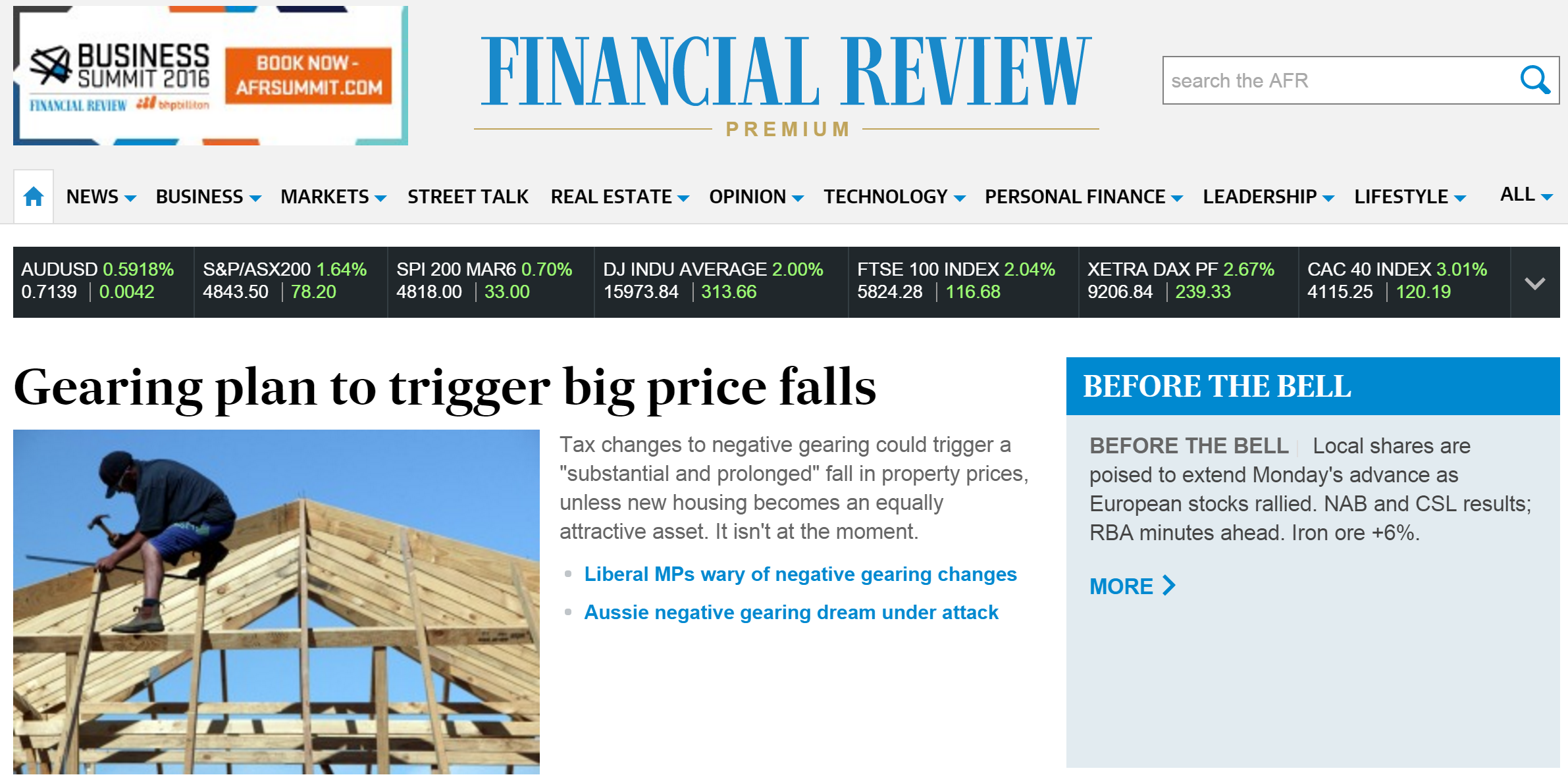 Here's a list of headlines pertaining to Labor's proposed changes to property taxes:
Gearing plan to trigger big price falls
Aussie negative gearing dream under attack
Labor gearing plans may panic investors
Liberal MPs wary of negative gearing changes
Instead of lauding the improved housing affordability that would come from Labor's policy, and the opportunities that it would provide to those locked-out of home ownership, the first three AFR headlines seem designed for one purpose and one purpose only: to scare the bejesus out of the electorate and lobby against reform.
The funniest thing about the alarmist headlines is that the property lobby has for years argued that negative gearing is vital because it improves housing affordability, and that removing it would lead to supply shortages and more expensive home prices and rents. Now, it seems, this same lobby is arguing that Labor's plan would lead to price falls, which is another way of saying that homes would become more affordable. Inconsistent much?
The fact is that the property lobby has been caught-out. It's difficult to make a logical case against a policy that is targeted at boosting dwelling supply and construction jobs, improving purchasing and rental affordability, and saving the Budget money. The only choice left is to run a scare campaign about possible falling prices, aimed squarely at property owners' self-interest.
Hang your head, Australian Financial Rent-seeker.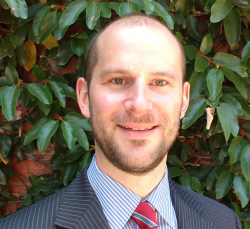 Latest posts by Unconventional Economist
(see all)