From Paul Kelly:
Turnbull, as Prime Minister, has no plan to bring Abbott back into the cabinet in a senior role either before or after the election.

In their face-to-face encounter two months ago, Turnbull tried to counsel Abbott, given the profound personal trauma involved in losing the prime ministership. While he made no formal offer, Turnbull let Abbott know that the post of high commissioner in London could be available at some point for him.

…The alternative career Abbott considered in recent weeks was heading up a new well-financed think tank where he had the chance to build an institution, be involved in the world of ideas and retain complete freedom in giving speeches and shaping the nation's political agenda.

Abbott told colleagues his decision to stay in politics was "line ball". Turnbull would be reluctant to admit it publicly but his political life would be much easier if Abbott had chosen the exit option.
Line ball my butt. This is a creature of Parliament House. Outside of it it will wither and die. And while it might make for pain in the Liberal Party it is a plus for Malcolm Turbull over time. Abbott was the most unpopular first time PM in history. His views are radical and miles outside of acceptable mainstream Australia. He will serve nicely as the head toad in the Liberal loon pond thus weighing down the Party in the polls and ensuring that over time it will drain itself.
Some folks just can't take a hint.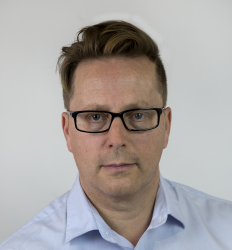 Latest posts by David Llewellyn-Smith
(see all)