Another week, another media report about how foreign workers are being exploited by Australian businesses.
This time the culprit is one of Sydney's biggest cleaning companies, BIC Services Australia, which has been accused of systematic underpayment of international students. From ABC's 7.30 Report last night:
85 per cent of cleaners in Australia are overseas students trying to support their studies…

One company, BIC Services Australia, has the lion's share of cleaning contracts in Sydney's CBD…

Workers are alleging rampant underpayment and underwork by BIC. Most of them are international students. Their visa conditions restricts them to work only 20 hours a week, so many work off the books. Far from home and with little English, they are ripe for exploitation…

On Friday, the union took the company to the Federal Court with claims of breaches of the Fair Work Act.

The union has also identified underpayments of about $450,000.

Of the 197 cleaners audited by the union, it claims 93 were underpaid between May, 2014 and April this year…

The union warn that BIC is just one fragment of a broken industry.

MEL GATFIELD, UNITED VOICE: The cleaning industry is a contracting industry and what you see is just a race to the bottom. Building owners put out contracts on very low rates and cleaning contractors have to complete to get those rates, and through that process, each part just plays off one against the other and cleaners are left behind.
This latest report of exploitation of course follows in the wake of the joint Fairfax-Four Corners investigation into 7-Eleven's dodgy labour hiring practices, as well as reports of widespread wages fraud at Pizza Hut franchisees.
We also shouldn't forget the Senate's interim report into Australia's temporary work visa programs, released in October, which found that the Working Holiday Maker (WHM) visa system has also been subject to widespread rorting, with "stark" reports of  "systemic abuse" , including the deliberate and systemic underpayment of wages, excessive work hours, and fraudulent record keeping.
Then there's Australia's temporary "skilled" 457 visa system, which has seen foreign workers flood into the cities to work in professions that are either not particularly "skilled", in short supply, or critical to the economy, such as cooks/chefs, cafe/restaurant staff, call centre/customer service, and accounting. 80% of these workers have also not undergone any kind of labour market testing to determine whether an Australian is available to do the job.
When viewing the above cases there is one word that springs to mind: "systemic". The abuse and rorting of Australia's foreign worker visa system are not isolated, but rather widespread, encompassing students and so-called "skilled" and unskilled workers alike.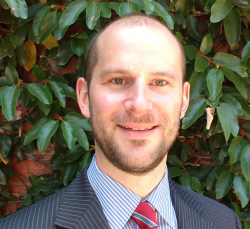 Latest posts by Leith van Onselen
(see all)