Via UBS:
Quantifying the amount of QE/QE2 that is currently priced into the market is clearly a subjective exercise. Nevertheless we have given it our best shot. Overall, we believe that the market is currently pricing in a €8.5bn increase in monthly sovereign purchases and an extension of QE by 3-6months.

Media surveys of market participants just before the 22 January 2015 ECB press conference suggested that median expectations were of an announcement of about €850bn of sovereign and agency purchases over a two year horizon (€35bn/month).

At the 22 January 2015 meeting the ECB announced €48bn/month of sovereign bond and agency purchases would be made from March 2015 – €13bn/month more than the median expectation. For the purposes of this exercise, we assume that the extra €13bn of monthly purchases was largely responsible for the subsequent 40bp fall in yields, as that it was the only new piece of information)

We take our starting point (of zero expectation) as the 17 September FOMC meeting. Prior to that date, market expectations of ECB QE2 were extremely low. It was only when the FOMC held off from hiking rates in September and highlighted its concerns over developments in emerging markets during the summer that European rates markets began to price in a much higher probability of QE2

So our benchmark is 10yr Germany at 0.73% prior to the last FOMC meeting and 10yr Bund yields falling by 40bp for every €13bn per month of unexpected sovereign and agency purchases. A €13bn increase in monthly sovereign bond purchases should therefore result in 10yr Germany yields falling to around 0.33%. On this scale, the current level of 10yr Germany (0.47%) represents a €8.5bn/month increase in sovereign purchases.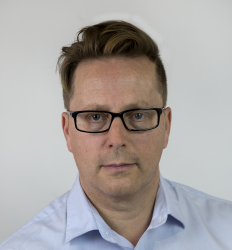 Latest posts by Houses and Holes
(see all)