From the BBC:
France's far-right National Front (FN) appears to have made big gains in the first round of regional elections, estimates show.

They put the FN ahead in at least six of 13 regions in mainland France.

The elections are the first electoral test since last month's Paris attacks, in which 130 people were killed.

The centre-right Republicans party led by former President Nicolas Sarkozy appeared to be in second place ahead of the governing Socialist Party.

Exit polls from Sunday's vote predicted that the FN had won 30.8% of the vote, followed by Mr Sarkozy's Republicans on 27.2% and President Francois Hollande's Socialists with 22.7%.

FN leader Marine Le Pen, who stood in the northern region of Nord-Pas-De-Calais-Picardie, and her niece Marion Marechal-Le Pen, who stood in Provence-Alpes-Cote d'Azur in the south, both looked to have won more than 40% of the vote, polls predicted, breaking previous records for the party.

Addressing supporters, Marine Le Pen said it was a "magnificent result" which proved the FN was "without contest the first party of France".

Sunday's first round will be followed by a run-off on 13 December.

But Mr Sarkozy said there would be no "tactical alliances" in the second round to try to counter the far-right. In previous years, the centre-right opposition and governing Socialist party have worked together to block the FN.

French regions have wide powers over local transport, education and economic development.

In the lead-up to the election, opinion polls suggested that the popularity of the anti-immigration, anti-EU National Front had increased since the attacks on 13 November.

The election has been held under a state of emergency declared after the attacks, which were claimed by Islamic State militants.

The FN is hoping a strong performance will boost Marine Le Pen's chances for the 2017 presidential election.
Remember that FN is anti-euro and if its popularity continues to rise and it really does look like it could win the Presidency then the current trends of US dollar up and euro down will accelerate.
More here.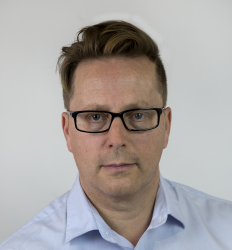 Latest posts by Houses and Holes
(see all)