It's as good as it gets right now for mortgage arrears, from Fitch:
Record Low Arrears: The Dinkum Index fell 18bp to 0.91% in 3Q15, the lowest in a decade, from 1.09% the previous quarter, as house prices rose; other key factors that enhanced 3Q15 mortgage performance included the stable unemployment rate (6.1%), low cash rate (2%), low standard variable rate (5.45%), and low CPI (1.5% yoy).

 New Origination Magnifies Improvements: Two-thirds of the drop was due to the inclusion of new transactions six months after closing. These deals constituted 16.3% of the index and had WA arrears of 0.33%. The Dinkum would have fallen 6bp, still reaching the lowest level in a decade, even after removing the impact of these deals.

 Losses Good as It Gets: The 12-month annualised loss rate was unchanged qoq at an extremely low 0.02% helped by capital city house price growth of 11% yoy to 3Q15.

 Serious Arrears Also Reach Lows: Arrears of 90+ days decreased yoy to 0.41% in 3Q15, from 0.47% in 2Q15, strengthening house prices allowed borrowers to sell their properties to clear long-dated arrears.

 Material Improvement Unlikely: Fitch Ratings believes borrowers unable to service their loans in the current environment are unlikely to benefit from further strengthening house prices, lower interest rates and lower unemployment.
We are currently at the equivalent of the 2003 bottom with all upside ahead in my view. Low doc is already distressed at the margin though Fitch recognises that some of this is the result of falling issuance: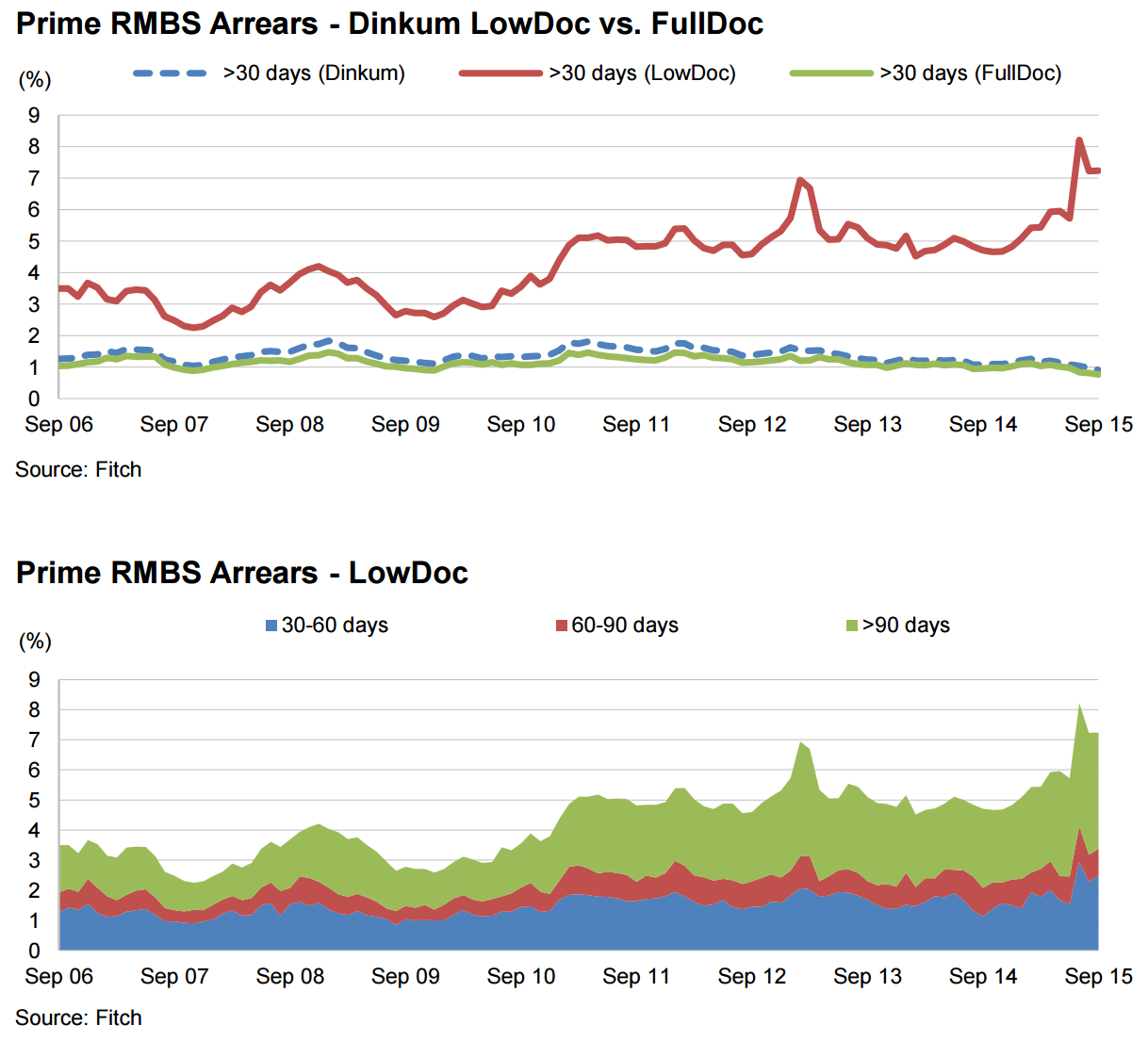 It's all good, for now.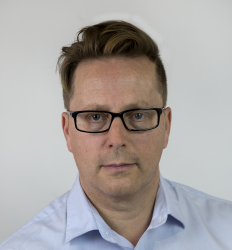 Latest posts by David Llewellyn-Smith
(see all)