From The Australian:
ASIO director-general Duncan Lewis has phoned Coalition poli­ticians to urge them to use the soothing language favoured by Malcolm Turnbull in their public discussion of Islam.

In what is thought to be an unprecedented intervention in politics by a head of the spy agency, Mr Lewis is said to have told the MPs that their more robust comments risked becoming a danger to national security. It is believed the Office of the Prime Minister has been involved in arranging for these phone calls to take place.

A number of Liberals are angry at what they see as an improper ­intervention by the ASIO head into legitimate political issues.

…In The Sunday Telegraph interview, Mr Lewis said that Muslim-baiting rhetoric could fuel a dangerous backlash against Muslims that would make it harder for ASIO to do its work.
This is not a question of 'going soft' on terrorism or 'political correctness'. It is a question over whether you want to fight a 'smart war' or a 'dumb war'. If the ISIS strategy is to recruit followers by dividing Muslims from their various Western nations then you can either counter and outflank that or exacerbate it.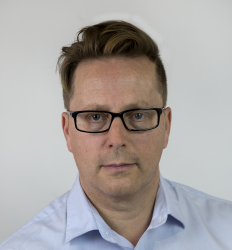 Latest posts by David Llewellyn-Smith
(see all)