Does anyone recall the Qantas bailout from eighteen months ago? Bozo Joe loved it:
Treasurer Joe Hockey could still ­provide government assistance to ­Qantas Airways, saying the ­government's edict about ending ­corporate welfare does not apply to the airline because it does not operate in a free-market environment.

With a beleaguered Qantas ­increasingly anxious for a response from the government following its request for support, Mr Hockey told The Australian Financial Review Qantas was an exception because it was heavily regulated and faced competition from foreign governments…

"You've got to have a set of ­parameters,'' he said. "The parameter where the state steps in to constrain a particular business, then the state has to pay a price for that constraint,'' he said, referring to Qantas which faces competitive and foreign ownership limits imposed by the Qantas Sale Act.

"There is a legitimate argument that in the case of Qantas there is specific ­legislation that restricts the entity, as there is legislation that restricts Telstra and others and there is a price to be paid by the community for the right to restrict the free operation of that ­business,'' he said.

"The second issue that needs to be taken into account is the competition. The issue is whether other ­governments are in the field and if there is a distorted market.
And when MB bashed some sense into him, The Kingslayer stepped in:
Bill Shorten accused the government of sending up "thought bubbles with no visible outcomes" and urged the government to offer the airline an immediate debt guarantee, saying the foreign ownership questions was a "red herring".

"The Abbott government has known of a challenge to Qantas since December 6 but they've done nothing"…

Shadow aviation minister Anthony Albanese said the failure of the government to act was "irresponsible and characteristic of a government that had a plan to get into government but not a plan to actually govern. He said Thursday's announcements were "devastating for 5000 workers and their families".
Then there is today:
Qantas has regained its prized investment grade credit rating from Standard & Poor's, in a move chief executive Alan Joyce has deemed a "welcome endorsement" of the hard work that had been required for a financial turnaround of the airline.

"Our focus has been getting the business to an optimal capital position and to keep it there throughout the cycle," he said.

"Our approach to fuel hedging, to increasing revenue through better aircraft utilisation and to cutting overheads as all been part of this. This decision by S&P recognises that our strategy is delivering."
Do not bail out failed management.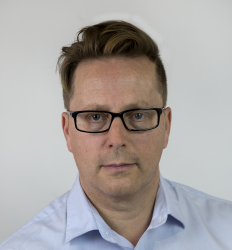 Latest posts by David Llewellyn-Smith
(see all)