Old loon ponders don't die they just join a militia, from The Australian:
This stark reality presented most recently in Paris when terrorists killed 130 innocent civilians. Around the Western world, the response was "sensible" and "measured". There was talk of standing "shoulder to shoulder" with the French people. How we shared their pain. Our own Prime Minister praised French football fans who sang Le Marseillaise as they left the stadium.

"Freedom stands up for itself, stands up for its values in the face of terrorism," Malcolm Turnbull declared.

This timid reaction is a worrying sign. It suggests weakness and unpreparedness. It reflects decades of postmodern experiments where parliaments, schools, universities, churches the law and the media have been colonised and disarmed by "progressive" thinkers.

…The radical giant in our midst is waking up to this reality. He sees moral and economic decline. He has no respect for this civilisation and will stop at nothing "to restore glory to humanity". Thanks to uncontrolled migration, he has many believers within who will join his cause.
Local disenfranchised kids are not "radical giants". Which is not an argument against high scrutiny and severe punishment, I might add, for those that are tempted by the psychopaths of the East. This is a small guerrilla movement seeking to install a borderless apartheid that makes local Muslims everywhere feel like they have no choice but to become "radical giants".
What would you have the West do, Maurice? March into Syria and rerun Iraq? Re-stir the insurgency that created ISIS in the first place? Bog our armies down for another decade while bleeding the budget dry? Create the perfect new marketing platform for the radicalisation of your own?
Not fighting an asymmetric war with conventional forces is not not fighting the war. It's simply being smart about fighting it. It's not weak to:
intensify surveillance at home by heavily engaging the Muslim community and locking up the already corrupted;
fight behind the banner of a coalition to ensure you don't paint a target on your back and
selectively intervene in foreign action based upon a strategy of picking a "strong man" that can destroy the ISIS insurgency from within.
This is, in fact, the classic "realist" tactics of the Cold War Right. Even with this approach you may still end up under direct attack at some point. But such is war and it maximises your chances of winning it.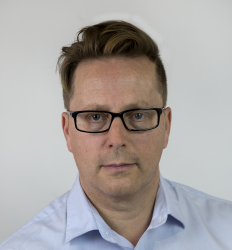 Latest posts by David Llewellyn-Smith
(see all)