The New South Wales Government continues to make out like bandits from the Sydney property bubble.
With Sydney home prices having risen by over 40% since June 2013 driven by the orgy of investor speculation: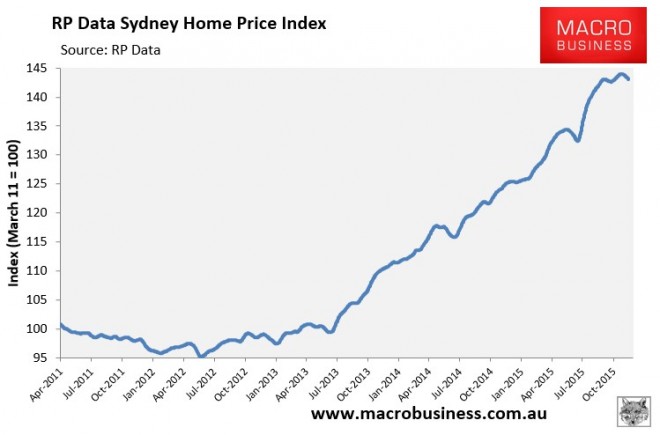 And the annual number of housing transfers also rising by 31% since June 2013: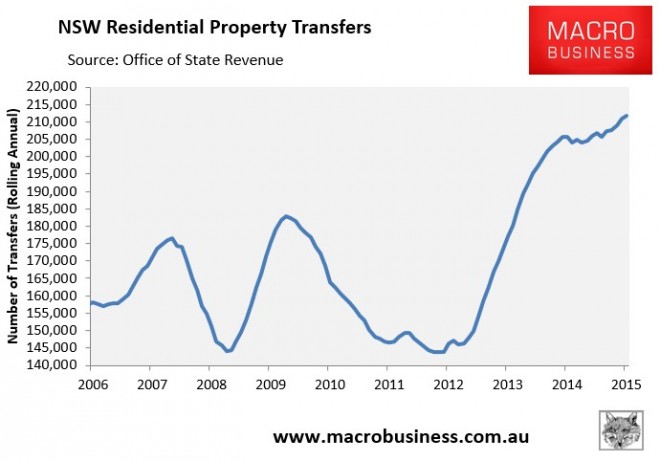 Stamp duty receipts have skyrocketed, jumping by an incredible $2.90 billion (87%) since June 2013 to $6.24 billion as at October 2015: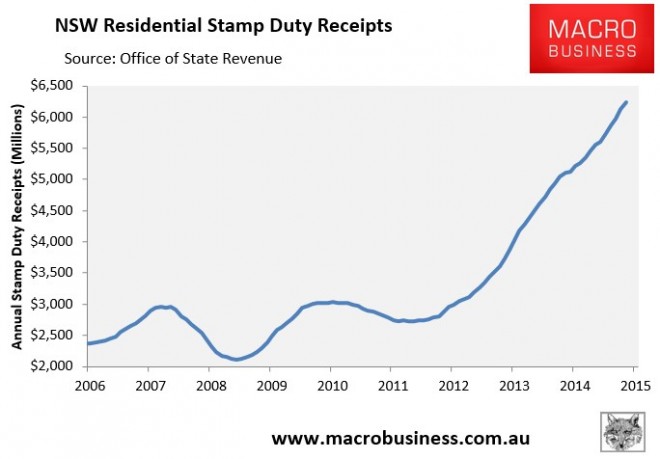 As argued each month, the NSW State Government should enjoy the ride while it can. As shown in the next chart, stamp duty is an inherently volatile source of revenue: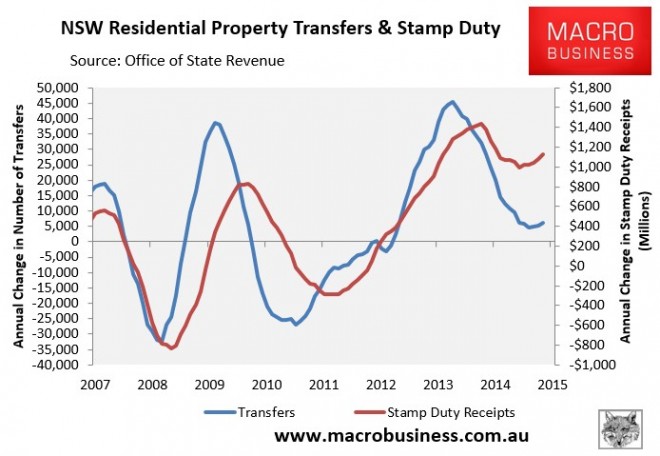 It will very likely peak in the not-to-distant future, given the falling auction clearances: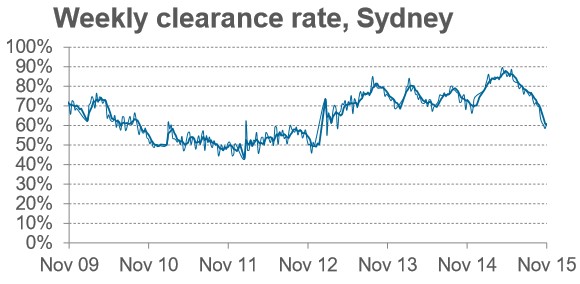 And the recent slowing of price growth: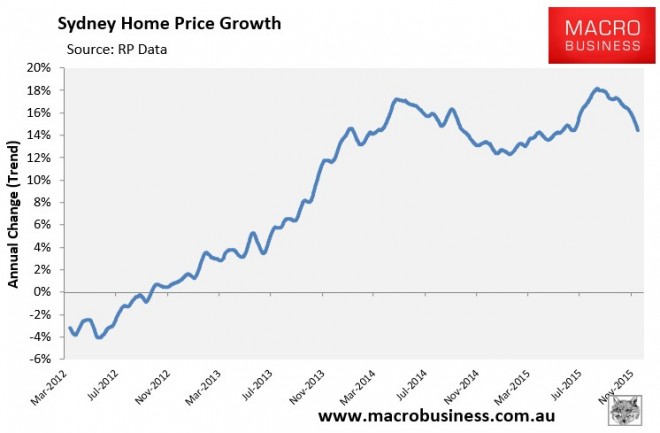 The post-GFC correction in stamp duty receipts saw a peak-to-trough decline of around 30%. However, given the sheer size of this boom, the Government can expect a much bigger correction in receipts next time around.
If the State Government was prudent, it would begin to transfer the state's tax base towards a broad-based land tax, which is both more economically efficient and less volatile.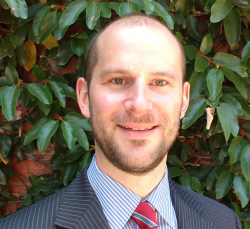 Latest posts by Unconventional Economist
(see all)