Who is the Australian Prime Minister right now? Tony Abbott appears to be confused about it as he writes at The Australian:
Islamic State cannot be contained; it has to be destroyed — because as long as it exists, the killings will continue. The more it grows, the worse the killings will become.

…Under my prime ministership, Australia was quick to recognise the danger of Islamist extremism. We raised the terror threat to high shortly before the first domestic brush with terrorism. We strengthened security at our Parliament House shortly before the attack on the Canadian parliament.

We offered the US military backing as soon as the caliphate was declared.

We swiftly deployed a powerful air contingent to the Middle East, gave special forces support to Iraq and then a taskforce to train the Iraqi regular army.

…Australia should be prepared to contribute more to a military campaign to destroy this terrorist caliphate on the ground in Syria and Iraq.

This could involve less restrictive targeting rules for airstrikes and the deployment of special forces on the ground in support of local forces, similar to the 2001 campaign where the Northern Alliance defeated the Taliban in Afghanistan.
It's not a bad idea to back a side in the conflict, if you can figure out which one. The Neoconservative agenda in the Middle East – of forcing regime change to democracies from ethnic tyrannies – has clearly failed Western interests, installing instead radicalised ethic militias into pseudo states. The irony of Abbott's position today appears to escape him given he was an enthusiastic supporter  for invading Iraq in 2003 to depose Saddam.
But, as I wrote yesterday:
This is classic guerrilla warfare. Lightening strikes that provoke the occupying power into overreach that in the end converts more of the indigenous population to the cause of resistance. What is different about this insurgency is it is a borderless guerrilla war that is fought as much by destabilising 'secure' Western societies as it is by resisting an occupier at home.

Typically, to win a guerrilla war, an occupying power must do three things. He must stabilise the security of the wider population, he must negotiate with the grievances of any swing elements in the society and he must hunt down and destroy the hard core of the offending militia.

But when this war is being fought across a landscape of ideas rather than topography, that task becomes a lot more difficult and subtle. Even so, I'd expect that, Mr Abbott notwithstanding, this understanding of the conflict will dictate the course of action among allies ahead. We can expect therefore:

no more large scale boots on ground;
an intensification of bombing, especially aimed at terrorist training operations;
a significant escalation of espionage and counter-insurgent activities;
an intensified hunt for a political solution in Syria that accelerates all of the above, and
if we are sensible, a very concerted effort to engage indigenous Muslim populations at home.

All of these necessitate calm, rational and moderate leadership.
Mr Abbott has a history of hair trigger thinking having mulled a unilateral invasion of Iraq and trying to shove his way into bombing Syria. Let's be thankful that he is now shooting from the peanut gallery. As a distant middle power, it is not in Australia's national interest to be jumping up and down giving IS more credibility than it deserves. Nor should we be leading any coalition into combat in the far flung Middle East. We should be intensifying espionage, engaging heavily with local Muslim communities, and contributing to military measures offshore when it is asked of us by key allies.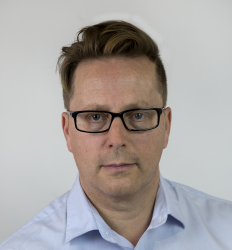 Latest posts by David Llewellyn-Smith
(see all)