This was out Friday, from The Australian:
Mortgage insurer Genworth's year-to-date earnings have slumped, as it launches a $150 million share buyback amid strong headwinds.

…The recent surprise exit of chief executive Ellen Comerford, 18 months after the company's stock exchange debut, had set off alarm bells, and followed a slide in the company's share price.

But acting boss Georgette Nicholas said today's financial results showed the company's resilience and strength "in the face of a dynamic economy and mortgage market".
This is a joke. GMA should not be giving away a penny. Its capital position is laughable, with $319 billion in insurance in force (charts from UBS):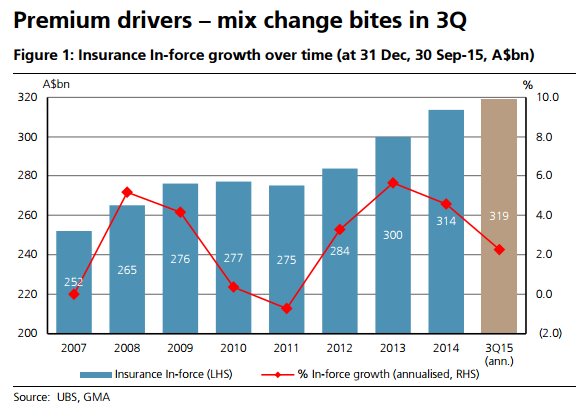 But a capital position of just $2.8 billion: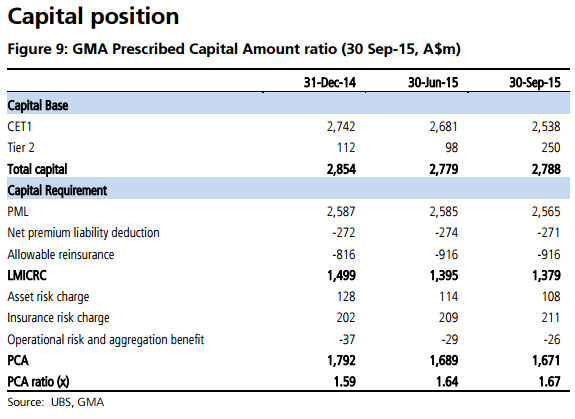 Disgorging a horror leverage ratio of 113x on Australia's highest risk mortgages. Even with reinsurance that's ridiculous. Delinquencies improved in the quarter but have obviously bottomed: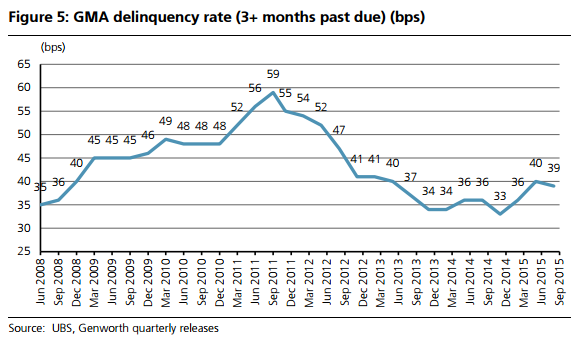 And are going to climb and climb in the next few years. Why is APRA allowing this business to piss away capital on a buy back when it is an obviously tilting inverted pyramid in the mold of American Insurance Group, with the same fate more than likely.