Thanks goodness Australia has already 'banned' foreign investment in established dwellings, because under the Trans-Pacific Partnership (TPP), introduction of such laws would be disallowed. New Zealand's Ministry of Foreign Affairs and Trade (MFAT) explains:
TPP protects investors from foreign governments acting in a grossly unfair or unjust way towards them, discriminating against them on the basis of nationality, or expropriating assets without compensation…

Existing regulations inconsistent with TPP obligations are carved out of the agreement. New Zealand will therefore continue to screen foreign purchases of sensitive land, including farmland, through the Overseas Investment Office and require that these meet a "benefit to New Zealand" test…

The non-discrimination provisions in TPP would prevent the Government banning TPP nationals from buying property in New Zealand. New Zealand retains the ability, however, to impose some types of new, discriminatory taxes on property.
So under the TPP, a future New Zealand Government would not be allowed to follow Australia's lead and preclude foreign nationals from buying established homes, which is driving-up prices. In effect, New Zealand has traded-off control of its foreign investment framework, housing policy and sovereignty to govern in its own interests so that it can sell a few more farm goods to North America and Europe.
While Australia has dogged this bullet, it does suggest that it may be hamstrung in other areas. For example, a future Australian government would be unable to ban foreign investments in new developments (currently permitted), and would be precluded from liberalising copyright or patent terms to below the minimum thresholds agreed under the TPP (which happen to accord with Australia's current arrangements).
In effect, the TPP has created a 'ratcheting effect", whereby rules governing all types of issues are locked into the treaty and cannot be changed without the agreement of all the national governments involved.  For example, in the case of intellectual property, there is no maximum level of protection, only a minimum that can never be reduced.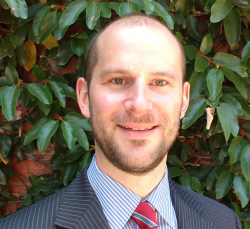 Latest posts by Unconventional Economist
(see all)