The Productivity Commission (PC) has released its 2014-15 Annual Report, in which Commission chairman, Peter Harris, has fired a direct shot at Australia's so-called Free Trade Agreements (FTA), claiming they have been "characterised by a lack of transparent and robust analysis, a vacuum consequently filled at times by misleading claims".
The Annual Report then refers directly to the PC's Trade and Assistance Review, released in June, which warned on the efficiency impacts of regional and bilateral FTAs [my emphasis]:
Although the priority given to these and future bilateral agreements is often justified on the basis of the value of gross export flows from Australia (and the potential for expanded market opportunities) these gross measures of trade are misleading indicators of actual trade. They do not take account of the trade diverted from non-partners which may be lower-cost producers, the efficiency costs of preferential arrangements or the opportunity costs of preferential arrangements relative to unilateral or multilateral approaches…

Preferential trade agreements add to the complexity and cost of international trade through substantially different sets of rules of origin, varying coverage of services and potentially costly intellectual property protections and investor-state dispute settlement provisions.
And called on the texts of Australia's trade deals to be publicly released for scrutiny before they are signed:
The emerging and growing potential for trade preferences to impose net costs on the community presents a compelling case for the final text of an agreement to be rigorously analysed before signing. Analysis undertaken for the Japan-Australia agreement reveals a wide and concerning gap compared to the Commission's view of rigorous assessment.
The PC has essentially touched upon two key hidden costs commonly associated with preferential FTAs: 1) trade diversion; and 2) complex rules of origin.
Trade diversion arises when the importing country shifts its buying from a more efficient, lower cost country whose goods are subject to a tariff towards the less efficient and higher cost FTA partner, whose goods are not subject to a tariff. In such circumstances, the importing country loses the tariff revenue, whilst its consumers do not fully benefit from a price reduction, potentially making the nation worse-off as a whole.
In order to explain, consider the below stylised example.
Country A imposes a 10% tariff on motor vehicles and, prior to the FTA, imports these vehicles at a cost of $20,000 from the World, taking the total import cost to $22,000, and earning its government $2,000 per vehicle in tariff revenue.
Country A then negotiates an FTA with Country B, who is less efficient at producing motor vehicles, and can produce a virtually identical car for $21,500.
After the FTA is concluded, Country A shifts its car purchases from the World to Country B. As a result, the total import cost of motor vehicles into Country A falls to $21,500, providing consumers with a benefit of $500 ($22,000 less $21,500). However, the government loses $2,000 in tariff revenue, making Country A worse-off overall.
Obviously, this is simple stylised example only, designed merely to highlight one of the potential costs of FTAs via trade diversion. But these efficiency costs can be real, especially when FTAs are negotiated with parties that are not world's best producers in goods and where high tariffs exist (e.g. clothing and footwear).
Rules of origin (ROO) are designed to stop imports coming from third party (non-FTA) countries via an FTA partner, in order to circumvent tariff requirements. The ROOs, which can be either based on value-added requirements (i.e. the percentage of value-added by the FTA partner) or product specific (i.e. individual rules for each individual product imported), can raise administrative costs for businesses (including complying with paperwork requirements) and custom services in administering and auditing the ROO, undermining the benefits from the FTA.
The costs associated with ROOs will be greatest where there is a large number of FTAs each with different requirements, resulting in a "spaghetti bowl effect" of increasing complexity. The AFR's Alan Mitchell includes some good examples of these costs in his column today.
Of course, there are other potential competitive distortions that can arise from binding rules within an FTA, which have also been touched upon by the PC.
For example, the Australia-US FTA, concluded in the mid-2000s by the Howard Government, saw the inclusion of non-trade provisions, such the extension of patent and copyright terms, which will lessen competition and increase costs for Australian consumers over the longer-term. The Australia-US FTA  also saw large chunks of agriculture carved-out, draconian price-based safeguards protecting US horticulture (see Annex 3A), as well as complicated product ROO numbering hundreds of pages.
The recently concluded Trans-Pacific Partnership (TPP) agreement has also strengthened rules around intellectual property and entrenched our current IP law in the agreement, meaning we will be unable to backslide in the future even if we wanted to.
The bottom line is that the Government's FTA agenda offers modest trade benefits if executed well. However, this requires "transparent and robust processes", without which the costs are more likely to outweigh the benefits, as was the clear case with the US FTA.
Prime Minister Turnbull needs to take note of the PC's warnings and rein in Trade Minister Andrew Robb before he embarks on further FTA negotiations without first improving the process.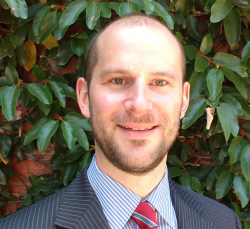 Latest posts by Unconventional Economist
(see all)