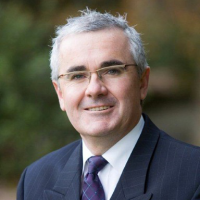 by Chris Becker
Below is independent MP, Andrew Wilkie, in Parliament yesterday on the reasons why Australia is slipping into the realms of a "pre-Police State":
Here are the 10 characteristics of a pre-Police State that the MP outlines:
All members of community are monitored by the State (mandatory meta-data retention)
The media is manipulated/bullied, particularly State sponsored (e.g ABC/SBS funding cuts)
Manipulation of the judiciary (Royal Commission bias and others)
Secrecy in government (e.g Nauru, "on-water operations")
Arrested on suspicion alone, without evidence
Indefinite incarceration without trial
Disregard of international laws and conventions on human rights
Parliament not allowed to debate or vote on military action by ruling government
Safeguard checks and balances are disregarded and bullied if opposed by ruling government (e.g Human Rights commissioner)
Security agencies work outside their legislative powers (e.g Border Force in Melbourne) – VHERE ARE YOUR PAPERS?
I would add the militarisation of police to that list, a road the US has gone down and is now regretting, and one Australian neo-conservatives are more than happy to travel in the form of Border Force.
But to be sure we're not talking fascist pre-war Italy or Communist Soviet Union or Pinochet's Chile, not by a long shot! But it's the slippery path that the former Army lieutenant colonel and intelligence officer, who has stood on the side of truth particularly in the face of governments who have lied about going to war, is quite rightly concerned about.
As Australia goes to war again, without a mandate nor a reason why absence in such a conflict is detrimental to Australian security, nor without outlining the affects on the rest of the ADF's strategic potential and abilities if drawn away half way across the world, Wilkie's critique is timely.
Please watch at least the last 5 minutes where Mr Wilkie outlines why these pre-concerns within a democracy can easily slip into a Police State – legally.
Latest posts by Chris Becker
(see all)