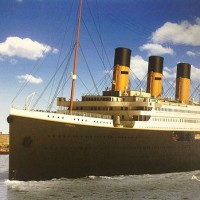 by Chris Becker
There are reports this morning that PM Tony Abbott is planning to axe up to six ministers in a Cabinet reshuffle – but not including Joe Hockey –  in what could be a move to forestall another Malcolm Turnbull leadership challenge.
Of course, the report comes from The Daily Telegraph so let's not put too much weight on it. Regardless, this is just shuffling deck chairs as Abbott's performance on ABCs 7.30 Report on Wednesday night showed, whereby he explained "stopping the boats helped the economy" and demanded the ABC "talk up the economy":
Leadership absentia. It's time to be frank with the Australian people Mr Abbott, not Tiny Tony. They can take the bad news and they don't need to be "talked up" or see the national broadcaster turned into Pravda.
Latest posts by Chris Becker (see all)