It's all far too late but at least the right questions are being asked by a few, from Callam Pickering:
If Chinese authorities are successful in orchestrating their economic transition, then Australian growth will take a direct hit through weaker export volumes and earnings. Education exports and tourism are the two main areas that could benefit from a more consumption-focused Chinese economy.

But the best way for Australia to return to prosperity — and weather the headwinds coming from China — is through economic policies that promote entrepreneurialism and innovation, that boost productivity, and encourage risk-taking.

The National Reform Summit was a good start to a discussion that should have started years ago. The ideas discussed are worth pursuit, but talk is cheap and needs to be followed by bipartisan support for a comprehensive reform agenda that prioritises growth and opportunity over political opportunism.
Callam's suggestions for how to China-proof Australia are right and the National Rent Seeker Summit was an OK start. But as mooted prior, the appearance at the event of the primary rent-seekers in the Australian economy – banks and miners – ensured that the blue print for reform was very soft. After all, which is of them is going to openly endorse:
kicking banks off government guarantees?
removing all of the real estate supports in the system?
ramping up mining taxes so that future booms are controlled via fiscal stabilisers?
Other measures are welcome but these three are at heart of the productivity-devouring Australian ponzi that takes mining income, leverages it offshore, inflates asset prices, and hollows everything else out via a chronic and acute case of real exchange rate destruction, otherwise known as Dutch disease. The Rent Seeker Summit was not even a pimple on the arse of this problem. In fact, it was symptomatic of it as a real estate addicted media self-aggrandised the entire event despite its overly narrow focus.
No, there are only two steps to China-proofing Australia. It is the same way that you fix low commodity prices. Low prices are their own cure as output collapses. Or, to the extend the analogy to the Australian economy, low commodity prices will trigger deflation across the entire economy in time, including real estate, restoring competitiveness and productivity growth.
So, step number one is underway and will arrive in time. It's actually step number two that is the hard part. When the cure to Dutch disease does arrive, it will be greeted with the screaming of 2 million horrified Australian landlords a, not to mention the howling of countless other land holders leveraged to the old, dying model.
Many of these occupy the national Parliament and unless the crisis is managed as a trigger for real reform to the structure of the economy by some outstanding leadership, it will instead be used by these rentiers to soak up the last of Australia's resources in another sickening bailout.
Thus to really China-proof Australia, an entirely new political party is needed.
And with that I bid you adieu for two weeks holiday. The very able Chris Becker will fill my shoes until then.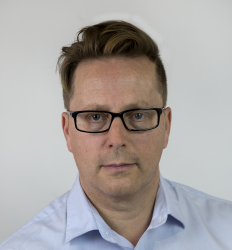 Latest posts by Houses and Holes
(see all)