They are only 18 years too late, but it has finally dawned on the Reserve Bank of Australia (RBA) that Australia's obsession with housing is not actually healthy for the economy and has merely robbed younger Australians of their future.
Speaking at the 54th Shann Memorial Lecture in Perth yesterday, Deputy Governor, Phil Lowe, noted the following:
…our fascination with land, its value, and its financing has endured. In a way, it has become part of our national culture.

over recent decades, net wealth has increased at a faster rate than has GDP (Graph 1). Between 1989 and 2014, the nominal value of net wealth increased at an average pace of around 7 per cent per year, compared with an average increase in nominal GDP of around 6 per cent. While net wealth grew more slowly than GDP in the first half of the 1990s, for most of the time since it has grown more quickly than GDP.

Land is the asset class with the highest value. As at June 2014, it accounted for 34 per cent of the value of our national assets…

The most striking of these is the increase in the relative importance of land. Indeed, almost three-quarters of the increase in the ratio of net wealth to GDP since the late 1980s is explained by higher land prices…

One aspect of the balance sheet that has shown relatively little net change over time is the value of non-dwelling construction assets, relative to GDP… the value of machinery and equipment, relative to GDP, has [also] fallen steadily since at least the late 1980s…  While growth in the overall capital stock has been strong in recent years because of developments in the resources sector, growth in the non-mining capital stock has been noticeably weaker…

Instead, what is perhaps more remarkable is the extra resources that Australian households have used to purchase, from one another, the land on which these bigger and better dwellings sit. Indeed, most of the extra money that has gone into residential property has not gone not into the physical stock of housing, but rather into land. So our fascination with housing is really, mostly, a fascination with land…

Taken literally, the figures that I have presented invite the conclusion that our national wealth has risen largely because of higher land prices. But is such a conclusion really warranted? Have we really become wealthier as a nation simply because the value of our land has increased?…

The answer would clearly be yes if this increase was because we had discovered more land. To my knowledge, though, this has not happened…

Instead, almost all the increase has come from the higher value of the land upon which our dwellings are built in the towns and cities across Australia…

So, how do we explain this increase in the value of our residential land over recent decades?

There are two main structural factors.

The first is the combination of financial liberalisation and low inflation… When the financial system was liberalised and low inflation became the norm, people's borrowing capacity increased… the main effect of increased borrowing capacity was to push up housing prices, and that means land prices…

The second factor is the combination of strong population growth and the structural difficulties of increasing the effective supply of residential land. Since 1989, the Australian population has increased by more than 40 per cent, or around 7 million people, one of the fastest rates of increase among the advanced economies. The difficulties of responding to this on the supply side of the housing market have been well documented. They include the challenges of developing land on the urban fringe and of rezoning land close to city centres for urban infill. They also include, in some areas, underinvestment in transportation infrastructure…

So the story is really one of increased borrowing capacity, strong population growth and a slow supply response…

So, from the perspective of society as a whole, much of what is gained on the one hand is lost on the other: there are windfall gains from higher land prices but then everyone pays more for housing services…

So it is arguable that the main impact of higher land prices is not really to increase our national wealth, but to change the distribution of that wealth…

The distributional effects are in two dimensions. The first is cross-sectional, with the existing owners of dwellings receiving capital gains when land prices increase. The second is the distribution of wealth across generations, with the current owners of dwellings earning capital gains but future generations paying higher housing costs…

The rise in land prices that I have spoken about is inextricably linked to the rise in household borrowing…

I think it is difficult to escape the conclusion that household balance sheets are, on average, a little more risky than they once were…

Let me conclude by trying to bring these remarks together with three brief closing observations.

The first is that rising land and housing prices have made many, but not all, Australians better off. They have also changed the distribution of wealth within our society and between generations. And we are still coming to grips with the implications of this. Ever-rising housing prices, relative to our incomes, do increase risks in the economy and are unlikely to make us better off as a nation. Rising housing prices are best matched by rising incomes.

The second observation is that real wealth generation for the society as a whole comes from asset accumulation and lifting our productivity. While the rise in the value of our resource base over the past decade has improved our national balance sheet substantially, we cannot rely on this occurring again. Further improvement in our national balance sheet requires us to invest in both physical and human capital. And it requires us to come with new ideas and better ways of doing things.
So to sum up, Australians have over-invested in non-productive residential land at the expense of productive assets, such as non-mining infrastructure, machinery and equipment. In doing so, we have robbed renters and younger (future) generations.
The causes of this phenomenon are largely explained by financial deregulation, along with rapid immigration (the 'population ponzi') bumping-up against supply-side barriers and decrepit infrastructure.
This obsession with housing (really land) has also raised financial risks via the mammoth rise in household debt.
Regular readers will know that these are precisely the themes covered ad nauseam on MB (and our earlier private blogs) for five years.
While it is good to see Dr Lowe finally acknowledging the pitfalls of Australia's housing obsession, one has to ask: what took the RBA so long?
Until very recently, the RBA spent two years arguing against regulatory measures to curb housing speculation, only to change its view at the eleventh hour.
For years, the RBA had also gone to considerable effort defending Australia's housing obsession, releasing numerous papers, speeches and testimony arguing that Australian housing values and household debt are not out of whack globally and/or are built on fundamentals; or cheering on the Dutch disease caused by the commodity boom, which for a while it stupidly viewed as permanent.
It's a bit hard to have confidence in the RBA when they've stood silently on the sidelines for 18 years and allowed policy stupidity and malinvestment to reign supreme, only to back flip as the piper comes calling.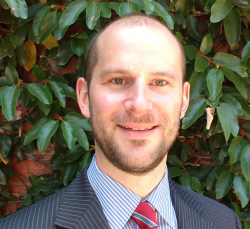 Latest posts by Unconventional Economist
(see all)