From the AFR:
The chief executive of the country's largest mortgage broker, the newly listed Australian Finance Group, has urged the banking regulator to "hold fire" on more moves to cool investor lending market, saying current measures are already "starting to bite".

AFG managing director Brett McKeon, who owns just under 10 per cent of the company which listed in May, said investor loans had fallen as a percentage of AFG's book.

"May and June investor numbers are off quite significantly over the previous six months – we think APRA is starting to bite in that regard," he said during a briefing.
Talking the old book there. There was no deceleration in the banks investor lending in May and June, though we may begin to see it in July: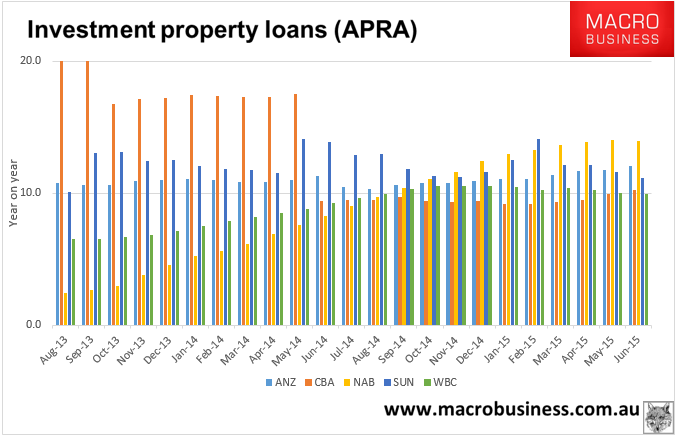 AFG has stopped producing its monthly index of mortgage data and taken it quarterly instead. It's last update did show a drop for the June but only in market share terms from a blow off spike and it clearly has a strong seasonal dimension to it as well: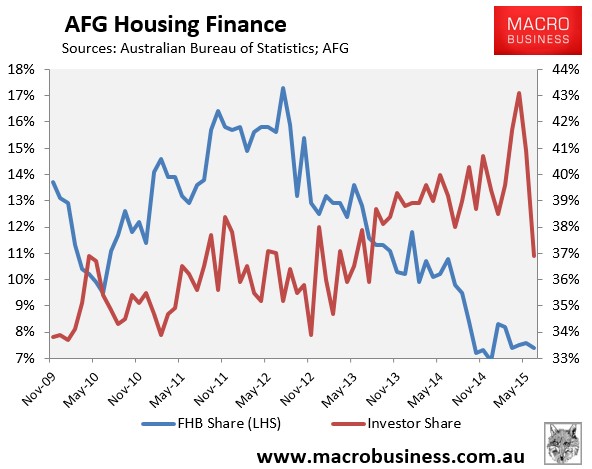 The only evidence that we have that mortgage activity is coming off is the RPData weekly mortgage index which has been easing back from extreme highs: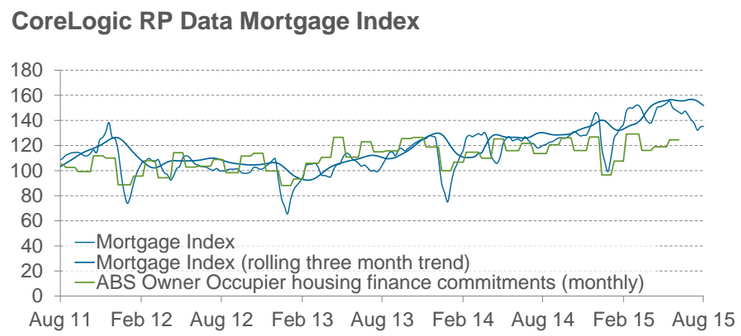 But even it remains strongly up year on year.
There is no evidence to suggest that APRA should be easing up on macroprudential. None.