It appears the Greek referendum that begins today is too close to call: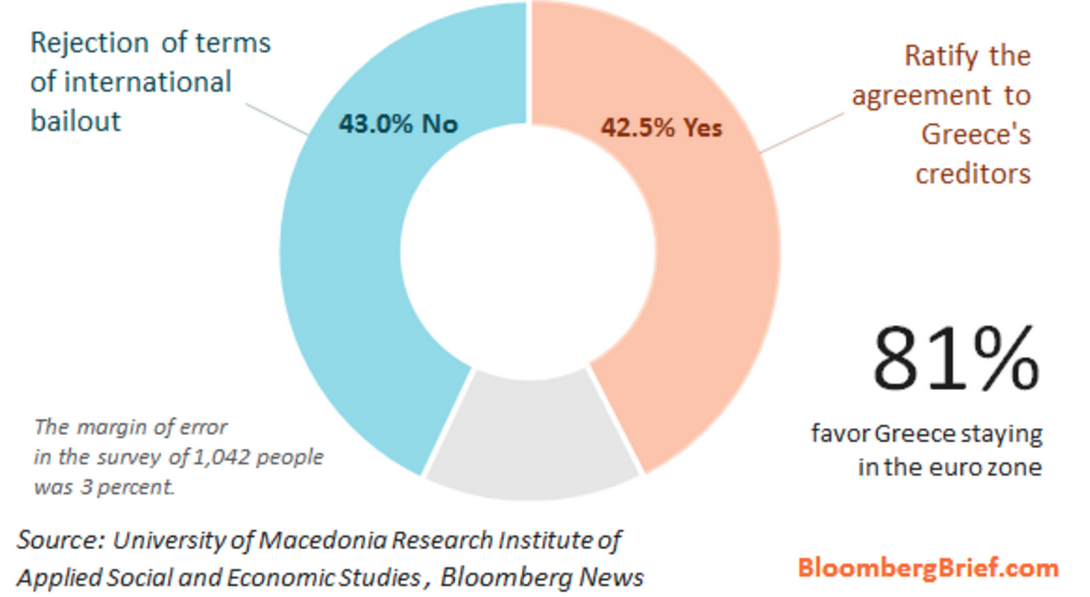 From Credit Suisse via Forexlive here's the scenarios:
1- "Victory of the "No" camp, would immediately cast markets in uncharted territory. The vote alone might not necessarily trigger a systemic reaction, but we would expect the increase in uncertainty to weigh on EUR and on risk assets, with surging demand for "safe haven" currencies such USD, CHF, JPY and GBP," CS projects.

2- In the event of a "Yes" vote, we think the likely knee-jerk move higher in EURUSD would likely be short-lived.  The victory of the "Yes" camp, would likely have a more limited impact on monetary policy stances outside of the Euro area, in our view. In other words, the removal of the immediate risk of a potentially systemic event would allow markets to refocus on the policy divergence story," CS adds.

3- "Finally, while a "yes" victory would reduce the immediate risk of a Greek exit from the euroarea, many aspects of the post-vote outlook would remain very uncertain. As an example, a minimally reworked extension of the now expired Greek bailout terms could be viewed by markets as insufficient to prevent renewed flaring up of peripheral risk later this year," CS argues.

4- "We remain firmly of the view that this story remains EUR bearish," CS concludes.
I agree and will only add that the possibility of social breakdown is high no matter which way the vote goes.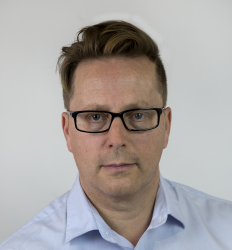 Latest posts by Houses and Holes
(see all)