The Euro Summit proposal does not include a clear commitment to debt restructuring, and essentially blames previous policy failures for Greece's 'insurmountable' debt problems. It notes that "there are serious concerns regarding the sustainability of Greek debt. This is due to the easing of policies during the last twelve months, which resulted in the recent deterioration in the domestic macroeconomic and financial environment." The proposal offers an agreement to consider 'soft' debt restructuring after the first positive assessment of the programme implementation, noting that "the Eurogroup stands ready to consider, if necessary, possible additional measures (possible longer grace and payment periods) aiming at ensuring that gross financing needs remain at a sustainable level", and highlighting that "nominal haircuts on the debt cannot be undertaken".

This position contrasts noticeably with that of the Greek government and the IMF. According to Greek PM Tsipras, the institutions had agreed to start discussing a reprofiling of Greek public liabilities this coming autumn, by 'transferring' to the ESM €27bn in ECB debt and €20bn in IMF debt. This process would have been conditional on full compliance with the bailout targets in the next few months (both in terms of budget and structural reforms). In an update of IMF staff's preliminary debt sustainability analysis, the IMF concluded that an upfront debt relief agreement is needed because Greece's public debt "has become highly unsustainable". The IMF noted that Greek public debt is projected to peak close to 200% of GDP by 2017, and to remain elevated (170% of GDP) by 2022, while pointing to considerable downside risks to these projections. The IMF calls for debt relief on a scale that would need to go well beyond what has been considered to date, noting three main options: i) a "dramatic" extension with grace periods of, say, 30 years on the entire stock of European debt (including new assistance), ii) explicit annual transfers to the Greek budget, or iii) deep upfront haircuts.

The European Commission, in its assessment (dated July 10) of Greece's request for a ESM bailout programme, is also recommending meaningful debt re-profiling, noting "serious concerns regarding the sustainability of Greece's public debt". The EU Commission recommends addressing these concerns either i) through a far reaching and credible reform programme (envisaging very strong ownership by the Greek government and debt-mitigating measures that would be granted only once reform commitments have been achieved), or ii) through "a very substantial reprofiling, such as a long extension of maturities of existing and new loans interest deferral, and financing at AAA rates".

Based on our more conservative GDP and inflation baseline (and assuming no Grexit by 2022), and targeting a debt-to-GDP ratio of 120% by 2022, we estimate the size of the required 'upfront' (i.e. to be introduced in 2016) principal haircut to be €110bn (60% of annual Greek nominal GDP in 2014). Note that we do not see much difference in an alternative scenario based on a 'tranched' principal haircut framework (of around €15bn per year), also starting in 2016. However, a 'backloaded' (i.e. to be introduced in 2022) approach relying on a single haircut would be more expensive, amounting to €130bn (72% of annual Greek nominal GDP in 2014). All these scenarios illustrate how difficult, politically, principal debt reduction will be given the amount involved. The corresponding re-profiling (maturity extension, coupon reduction) would likely require grace periods extending into many decades.
It's a pipe dream of course because although Europe could afford it, it can't afford to do the same with Portugal, Spain and Italy. Yet by not doing it (or installing some form of fiscal equalisation) they will all eventually end up on the Greek scrap heap.
What a splendid currency is the euro!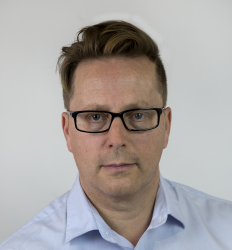 Latest posts by Houses and Holes
(see all)