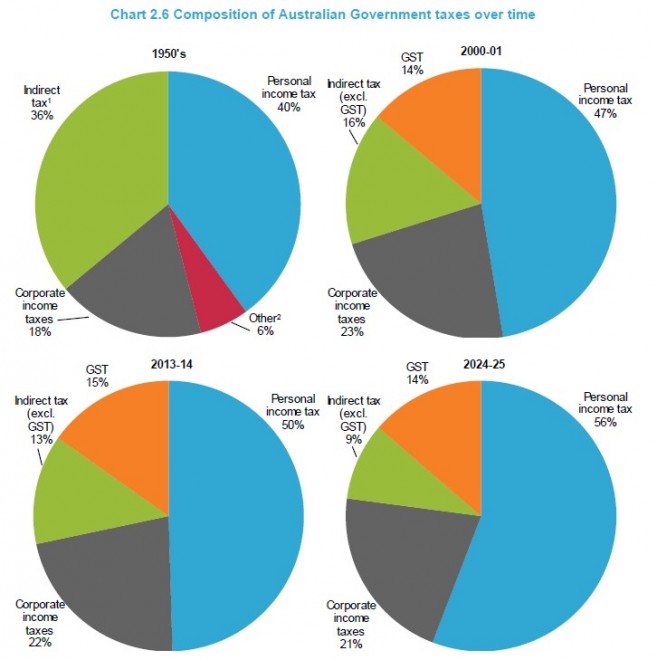 The main driver of this rise in taxes is bracket creep (aka "fiscal drag"), which occurs when inflation pulls workers into higher marginal tax brackets, increasing their average tax burden.
As argued by the Australian Treasury, the impact of bracket creep will be most severe on low-to-middle income earners, thus it is highly regressive in addition to being inefficient:
…average ordinary full-time earnings were around $75,000 in 2013-14, and are expected to be around $104,000 in 2023-24 (see Chart 2.8). Someone on average full-time earnings therefore had an average tax rate of 22.7 per cent in 2013-14, increasing to 27.4 per cent by 2023-24. By contrast, someone with only half that income earned $37,500 in 2013-14, increasing to $52,000 in 2023-24. However, their average tax rate will increase from 10.3 per cent to 17.8 per cent. Someone earning twice the average full-time wage is on $150,000, increasing to $208,000 in 2023-24, but their average tax rate will only increase from 30.5 per cent to 34.3 per cent.

For some people, particularly those on relatively low incomes, bracket creep can reduce incentives to work. At higher incomes, bracket creep increases the incentives for tax planning and structuring, and even overseas relocation. Bracket creep is therefore not just an issue because of its effect on progressivity, but because over time it exacerbates the other problems in the individuals income tax system.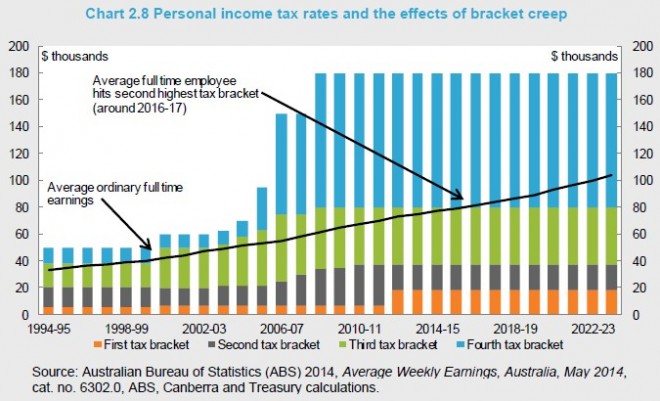 Certainly, replacing revenues from personal income taxes with an increased/broadened GST, along with compensation to the poor, has merit. That said, there are other revenue bases that are far more efficient and equitable than the GST – namely taxes on land and resources – which should also be included in the tax reform mix.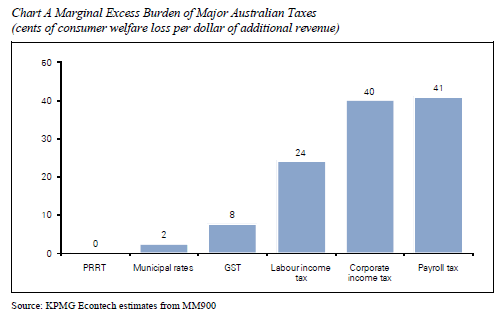 Moreover, any reform of the tax system should also include the tightening of Australia's world-beating tax expenditures – including superannuation concessions, negative gearing, and the capital gains tax discount – which cost the Budget many billions of dollars in foregone revenue, favour the wealthy, and reduce the progressiveness of the tax system.
Unfortunately, the Abbott Government has already ruled-out reform these concessions both now and into the future, which means that any tax reform proposal is likely to be half-baked and merely tinkering around the edges.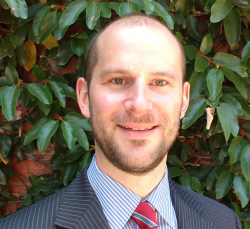 Latest posts by Unconventional Economist
(see all)