From France24:
The International Monetary Fund said Thursday it would not join a new bailout program for Greece until conditions for debt sustainability, including debt relief and economic reforms, are clearly assured.

"In order to ensure medium-term sustainability, there is a need for difficult decisions on both sides … difficult decisions in Greece regarding reforms, and difficult decisions among Greece's European partners about debt relief," a senior IMF official said.

Speaking to journalists, the official said the IMF can only support a financial rescue program "that is comprehensive."

"One should not be under the illusion that one side of it can fix the problem," he said.

"What is clear is that it will be some time before the two sides are ready to take these decisions."
It'll be interesting to see this play out, but either way they've just admitted the bailout policy is a farce and they ain't joining in until someone changes their mind about how to fix it. Bit of a shame it's politically impossible. The only thing left to save some face is a backflip by the IMF director or some form of debt moratorium that Europe won't give.
And from Reuters, there's going to be more voting in Greece, from Reuters:
The hardline Left Platform faction is demanding that Syriza abandon talks with lenders immediately and hold an ordinary party congress to determine the party's course. A regular congress would favor the far-left, with the same members who attended two years ago returning to vote on Syriza's future.

Tsipras is believed to favor an emergency congress instead, which would enable him to bring in new Syriza members and capitalize on the wider public support he has secured over the past two years, making it easier to defeat the far-left camp.

A less likely course would be for the central committee to opt for a referendum, which would put an as yet undetermined question about party strategy to grassroots members for a vote.

In a radio interview on Wednesday, Tsipras said he could be forced to call an early general election if he no longer had a parliamentary majority, and suggested an emergency party congress could be held in early September

That would potentially allow Greece to wrap up negotiations with lenders on a bailout package, which Athens hopes to have sealed before a major debt payment falls due on August 20, and secure initial funding before a vote.

"Our priority is the (bailout) deal," Gerovasili said. "After this we can deal with party issues."
You know you're buggered when your own government has swung further toward protecting foreign creditors than the IMF has.
For Australian banks, funding costs have barely budged up or down: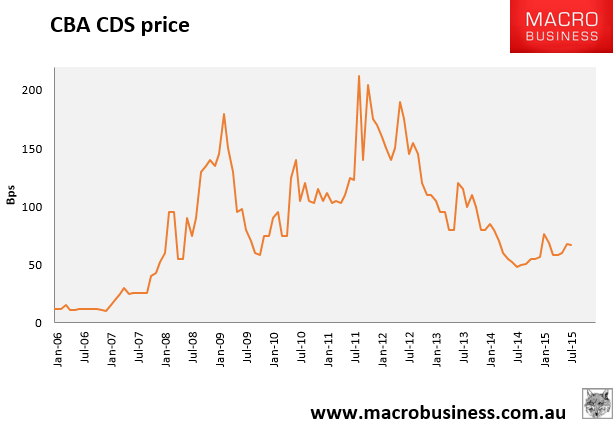 The trend remains modestly upwards.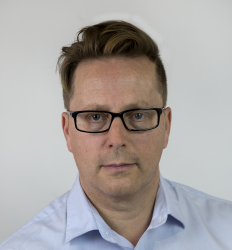 Latest posts by Houses and Holes
(see all)