The IMF can see just how bad is Greek humiliation, from Reuters:
Greece will need far bigger debt relief than euro zone partners have been prepared to envisage so far due to the devastation of its economy and banks in the last two weeks, a confidential study by the International Monetary Fund seen by Reuters shows.

The updated debt sustainability analysis (DSA) was sent to euro zone governments late on Monday, hours after Athens and its 18 partners agreed in principle to open negotiations on a third bailout program of up to 86 billion euros in return for tougher austerity measures and structural reforms.

"The dramatic deterioration in debt sustainability points to the need for debt relief on a scale that would need to go well beyond what has been under consideration to date – and what has been proposed by the ESM," the IMF said, referring to the European Stability Mechanism bailout fund.

European countries would have to give Greece a 30-year grace period on servicing all its European debt, including new loans, and a very dramatic maturity extension, or else make explicit annual fiscal transfers to the Greek budget or accept "deep upfront haircuts" on their loans to Athens, the report said.
Germany is insisting on IMF involvement in the bailout but it may actually walk away, dealing it a huge credibility blow, from the FT:
The International Monetary Fund has sent its strongest signal that it may walk away from Greece's new bailout programme, arguing in a confidential analysis that the country's debt is skyrocketing and budget surplus targets set by Athens cannot be achieved.

"Greece's debt can now only be made sustainable through debt relief measures that go far beyond what Europe has been willing to consider so far," the memo reads. Under its rules, the IMF is not allowed to participate in a bailout if a country's debt is deemed unsustainable and there is no prospect of it returning to private bond markets for financing. The IMF has bent its rules to participate in previous Greek bailouts, but the memo suggests it can no longer do so.
Cop that. Other tensions are rising. Bridging finance for Greece is proposed to come from the obsolete EFSM but that drags in Britain and it is bucking:
According to an opt-out negotiated by David Cameron with EU leaders in 2010, the fund in question – the European Financial Stabilisation Mechanism – could not be used to rescue eurozone countries after June 2013.

At the time, the PM declared he had a "clear and unanimous agreement" from Brussels. But the Commission seems to want to trample all over Mr Cameron's big EU victory. They are considering the EFSM, alongside some other plans to release ECB profits, or negotiate bilateral loans, to keep Greece from bankruptcy until at least September.

The EFSM works by using funds from the EU budget as collateral for lending. The UK pays around 14pc, exposing the Treasury to around £850m of liabilities to provide Greece a bridging loan of €8.6bn. Despite the UK's opposition – the Chancellor could still be out-voted on the matter through a qualified majority vote system.
Greek domestic politics is heating up as well, from Reuters:
Comparing the challenge facing the government to the Gordian Knot of mythology that was impossible to untie, Interior Minister Nikos Voutsis was nevertheless confident that Tsipras could muster enough votes in parliament.

…"I've taken the decision, this is a tough third bailout and I will not vote for it," Despoina Charalambidou, a deputy parliament speaker and Syriza lawmaker, told Vima FM radio.

…Another obstacle could be parliamentary speaker Zoe Constantopoulou, who is key to the logistics of the vote and has been one of the creditors' most ferocious critics. Tsipras could try to force her out through a no-confidence vote but that would eat up precious time and political capital for the reform bills.

"The government finds itself in quicksand after the deal with creditors," the centre-right Kathimerini newspaper said.

"Mr. Tsipras needs to solve a difficult equation as dissenters on Wednesday's vote may reach or exceed 40," it said. Tsipras needs 151 of 300 lawmakers to pass the reforms and with the votes of his own party and allies theoretically has 162.
Tsipras himself is feeding the flames with outrageous statements all day:
GREEK PM TSIPRAS SAYS I SIGNED I DEAL I DO NOT BELIEVE IN BUT I'M WILLING TO IMPLEMENT AND WILL ASSUME RESPONSIBILITIES
GREEK PM TSIPRAS SAYS LENDERS GIVE A MESSAGE THAT IN COUNTRIES UNDER A BAILOUT THERE IS NO POINT IN HOLDING ELECTIONS
As Germany should know from its own history, humiliating a people does not usually end well.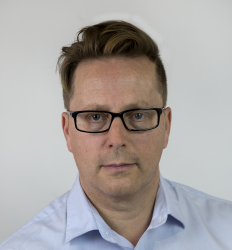 Latest posts by Houses and Holes
(see all)