From ekathemerini:
Greek Prime Minister Alexis Tsipras is set to begin a bruising week by clearing out party rebels opposed to an austerity package that will have to go through parliament within days, people close to the government say.

With Greece's future in the eurozone in the balance and European partners demanding immediate action to rebuild broken trust and prove his commitment to reform, the 40-year-old leftist prime minister cannot afford to wait.

To convince creditors to start talks on a third multibillion euro bailout package, Greece will have to pass laws by Wednesday night to cut spending, toughen value added tax, overhaul pension systems, change bankruptcy rules and advance privatizations.

However a mini-rebellion of lawmakers on Friday laid bare tensions in the ruling SYRIZA party. The revolt saw 17 deputies from the government benches withhold support in a vote to authorise bailout negotiations, leaving Tsipras reliant on opposition parties to pass the measure.

Dealing with the consequences of that revolt will provide a clear signal of how determined Tsipras will be in pushing through the reforms European partners are demanding.

Whether cooperation with opposition parties leads to a full-scale national unity government, with seats in the cabinet is still unclear but the change has left the future of the radical leftwing government in doubt. The government has 162 seats in the 300 seat parliament.

Among the most prominent rebels, Energy Minister Panagiotis Lafazanis, leader of the so-called "Left Platform" within SYRIZA and Deputy Labour Minister Dimitris Stratoulis, a former unionist and a fierce opponent of pension cuts, are expected to be sacked, people close to the government say.

The uncompromising speaker of parliament, Zoe Constantopoulou, who also defied Tsipras and abstained from the vote, would require a no confidence vote to be replaced but the other rebels would be expected to resign their seats, the same people say.

Under a SYRIZA party agreement, deputies are supposed to resign their seats if they publicly disagree with government policy although there is nothing to stop them refusing to stand down and holding on to their seats as independents.
So, Tsipras clears the decks for his great sell out. But, from The Economist's Tom Nuttal, he is apparently still trying: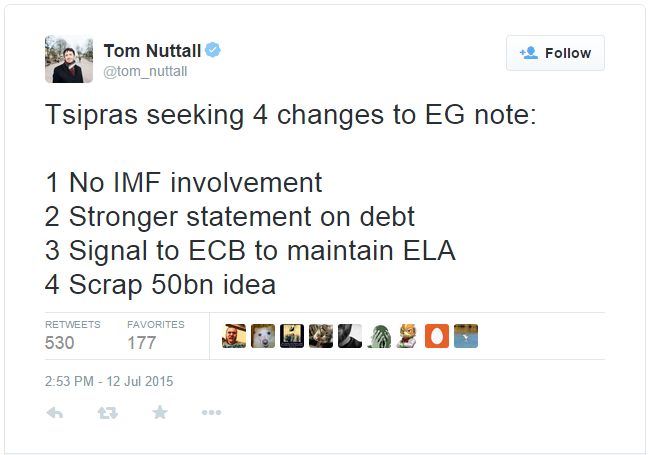 If I were Germany and wanted Grexit I would double the $50 billion figure (these are the public assets to be transferred to the Luxembourg company for liquidation when the Eurogroup says so).
Grexit or violence or both is surely imminent.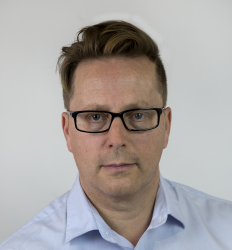 Latest posts by Houses and Holes
(see all)