From Ambrose Evans-Pritchard:
Top Syriza officials say they are considering drastic steps to boost liquidity and shore up the banking system, should the ECB refuse to give the country enough breathing room for a fresh talks.

"If necessary, we will issue parallel liquidity and California-style IOU's, in an electronic form. We should have done it a week ago," said Yanis Varoufakis, the finance minister.

…Mr Varoufakis and ministers will hold an emergency meeting tonight with the private banks and the governor of the Greek central bank, Yannis Stournaras, to decide what to do before the cash reserves of the four big lenders dry up tomorrow.

…Syriza sources say the Greek ministry of finance is examining options to take direct control of the banking system if need be rather than accept a draconian seizure of depositor savings – reportedly a 'bail-in' above a threshhold of €8,000 – and to prevent any banks being shut down on the orders of the ECB.

Government officials recognize that this would lead to an unprecedented rift with the EU authorities. But Syriza's attitude at this stage is that their only defence against a hegemonic power is to fight guerrilla warfare.

Hardliners within the party – though not Mr Varoufakis – are demanding the head of governor Stournaras, a holdover appointee from the past conservative government.

They want a new team installed, one that is willing to draw on the central bank's secret reserves, and to take the provocative step in extremis of creating euros.

"The first thing we must do is take away the keys to his office. We have to restore stability to the system, with or without the help of the ECB. We have the capacity to print €20 notes," said one.
Now that really is the nuclear option. It is effectively state counterfieting. The blow to the euro would be immense.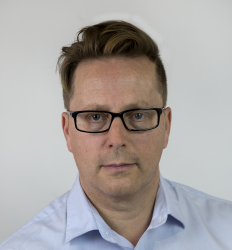 Latest posts by David Llewellyn-Smith
(see all)