The IMF raised the heat on the Greek bailout last night releasing a statement that they want out of the deal, maybe pressured by the US, unless there is debt relief. They also said they informed the EU of their position prior to negotiations with Greece and it would appear they were openly ignored.
Without the IMF, the current situation for funding the bailout doesn't add up. The financing needs are €82-86bn, the ESM has only €40-50bn meaning privatizations (that is flogging expropriated assets) would need to be an astonishing €32-46bn. Surely that is not going to happen.
Despite this, the EU appears to be pushing ahead with using the formerly dead EFSM for bridging finance even though the UK is screaming blue murder and Prime Minister Cameron is telling them where to go. Its actually a majority decision so there maybe nothing he can do about it, but that won't stop the shouting.
In Greece the parliament is under siege from within and without as riots surround the place and Syriza falls apart under the betrayal of its principles, from Reuters:
The ruling Syriza party, elected in January on an anti-austerity platform, has been deeply split by the bailout deal that a reluctant Tsipras was forced to accept after gruelling negotiations in Brussels this week.

More than half of the party's 201-member central committee, signed a statement rejecting the "humiliating" terms of the bailout, saying it was not compatible with the principles of the left. "This proposal cannot be accepted by the people of Syriza," they said.

With pro-European opposition parties set to back the bailout, the measures are expected to pass some time after midnight. But around 30-40 Syriza lawmakers are likely either to abstain or vote against the government, raising a question mark over how long Tsipras can remain in office.

Former finance minister Yanis Varoufakis, who was sacked by Tsipras last week, denounced the bailout as "a new Versailles Treaty" – the agreement that demanded unaffordable reparations from Germany after World War One.

Deputy finance minister Nadia Valavani resigned and Energy Minister Panagiotis Lafazanis said he would not back the deal.
The deal is under intense pressure on all fronts and it's still odds-on for an imminent Grexit.
Updated: Greek parliament approves deal
229 for
64 against
6 abstained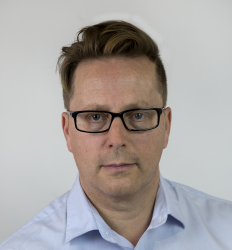 Latest posts by Houses and Holes
(see all)