From Bloomie:
China's securities regulator banned major shareholders, corporate executives and directors from selling stakes in listed companies for six months, its latest effort to stop the nation's $3.5 trillion stock-market rout.

Investors with stakes exceeding 5 percent must maintain their positions, the China Securities Regulatory Commission said in a statement. The rule is intended to guard capital-market stability amid an "unreasonable plunge" in share prices, the CSRC said.
All of this official panic is simply causing more panic. Here is the list of official attempts to address the crash from Zero Hedge: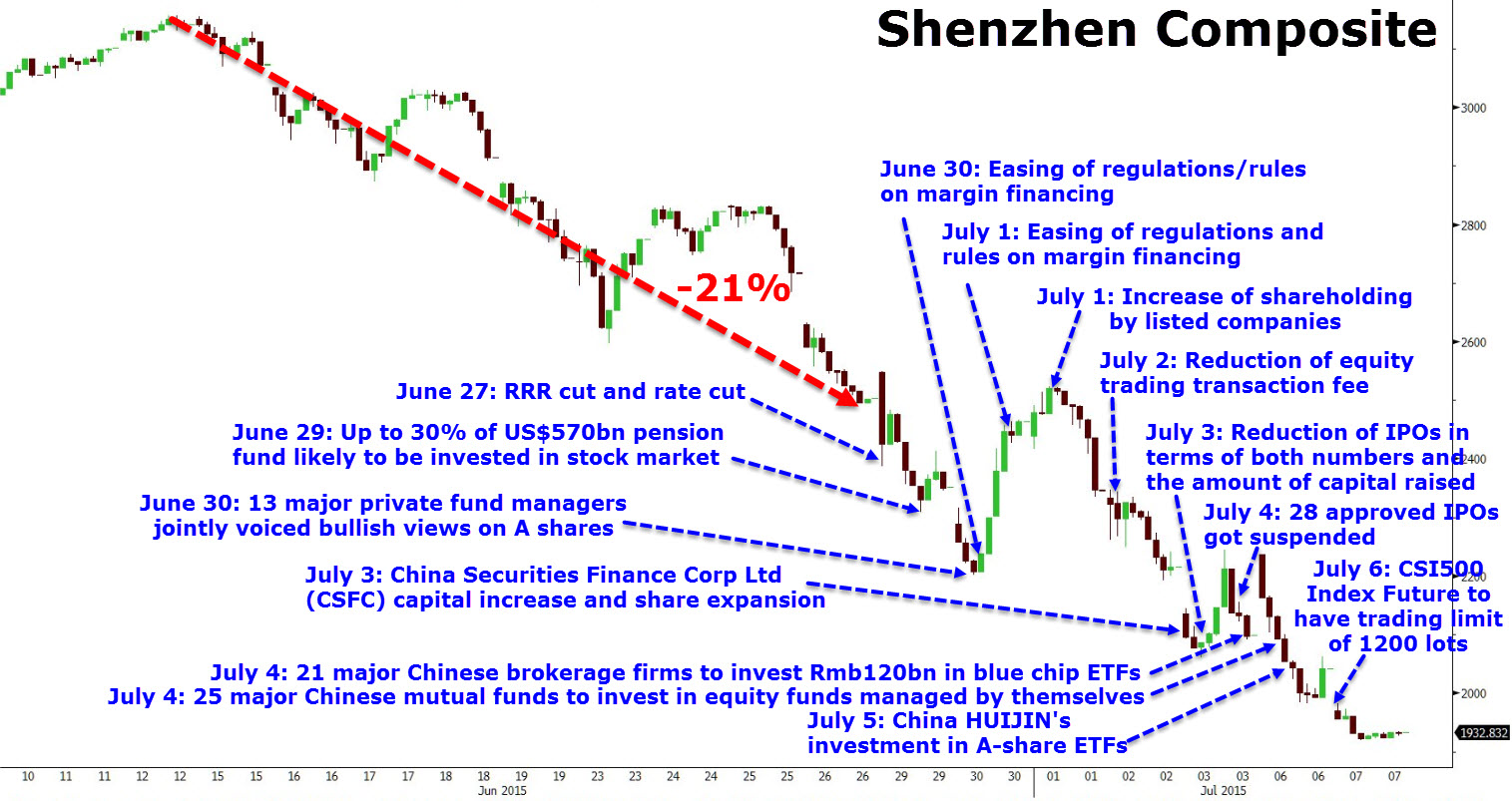 For technocrats that rightly deserve a very high reputation for economic management, this is a total embolism.