Not much to report on Greece today except to say that not much has changed. The Greek Government is preparing a proposal that Germany is unlikely to accept.
Here are a couple of useful flow charts, first from Deutsche via Zero Hedge on negotiations: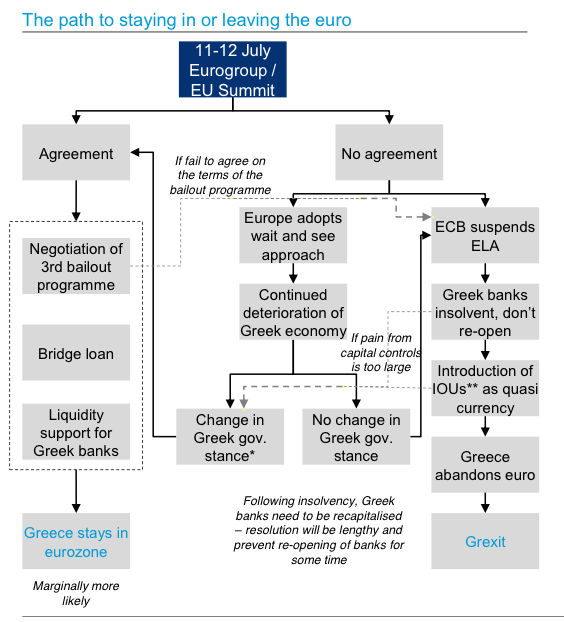 Grexit looks the more likely to me. And from Bloomie on the key dates: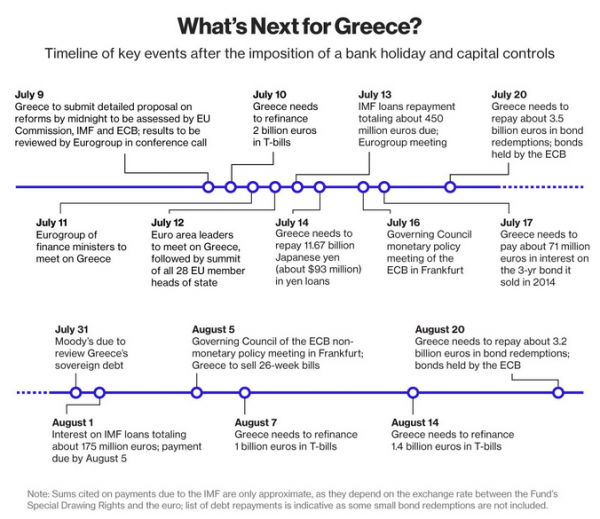 Australian bank funding costs crept higher again yesterday with CBA CDS adding half a basis point to 69bps over swap: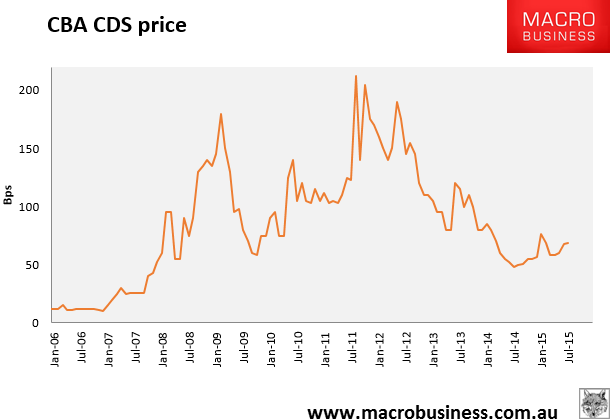 Still very long Gresolution.
David Llewellyn-Smith is Chief Strategist at the MB Fund and MB Super. David is the founding publisher and editor of MacroBusiness and was the founding publisher and global economy editor of The Diplomat, the Asia Pacific's leading geo-politics and economics portal.

He is also a former gold trader and economic commentator at The Sydney Morning Herald, The Age, the ABC and Business Spectator. He is the co-author of The Great Crash of 2008 with Ross Garnaut and was the editor of the second Garnaut Climate Change Review.
Latest posts by Houses and Holes (see all)