From the SMH:
Goldman Sachs Asset Management has invested in local banks as concerns about capital levels and a weak economy battered their shares, bettingefforts to improve efficiency will bolster earnings.

The US firm, which oversees about $6.5 billion in Australia, added holdings as the big four sank and price swings became the widest in almost two years.

Bank valuations in Australia are now close to the cheapest since 2012 relative to global peers, catching the attention of money managers from Warren Buffett to Fidelity Worldwide Investment.

Dion Hershan, head of Australian equities at Goldman Sachs Asset Management, said he took advantage of market "noise" to increase his holdings and expects productivity improvements to continue.

"Most of the attention on the banking sector at the moment is on capital and credit risk," Hershan told Bloomberg. "People are losing sight of the fact that credit growth is improving, funding costs are coming down but equally banks have also been great at improving their productivity."

…[Warren] Buffett told Fairfax Media last week that he may buy an equity stake in at least one of the country's banks in the next five years. Three of the biggest lenders pledged to bolster their capital after the banking regulator said in April that recommendations in a government report for higher buffers against home-loan risks can be "dealt with sooner rather than later."
Two questions. First, how long does Goldies intent to hold its bank shares? So long as bond markets rally, Australian banks will bounce back. There may even be one more leg up for them as rates are cut again later this year. Even so, they look far too risky to me, owing to a tightening Fed and the building credit risk around the bubble.
As for Warren Buffet, just remember when he bought his stake in Goldman Sachs:

I will be buying Australian banks in a comparable situation too but it's not something most Aussies should cheer on.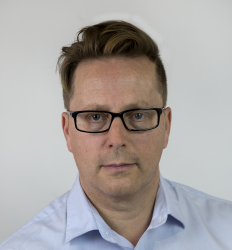 Latest posts by David Llewellyn-Smith
(see all)