To say Treasurer Joe Hockey's stance on housing is disappointing is an understatement. After telling first home buyers "to get a better job" if they want to buy a house, he then effectively slated the blame for unaffordable housing on the states for not releasing enough land:
As I've said on numerous occasions, we have to increase the supply of housing in Australia…

I raised it with the state treasurers who have primary responsibility for housing stock in Australia…

And that's why I said repeatedly yesterday, the response has to be to build, build, build. Because we have a supply problem.

There's no shortage of demand, there is a supply problem in Australia, and particularly in Sydney and Melbourne, to a lesser degree in Brisbane over time.
To blame the states for Australia's mess is one almighty cop out from Hockey, who effectively has two broad approaches at his disposal to make homes more affordable for younger Australians:
Remove artificial (speculative) demand from the market; or
Introduce measures that improve the supply of affordable land/housing.
Again, Hockey has ignored entirely the demand-side of the housing equation whilst shunting blame for the supply-side on the states. Convenient isn't it.
Yet, there is much that Hockey could be doing from a policy perspective, if only he was willing to take the lead on the issue.
Speculative demand could easily be tackled by removing the distortions in the tax system that provide incentives in favour of property investment rather than home ownership, as well as investment in other asset classes.
The obvious candidates are unwinding negative gearing concessions, such that rental losses can no longer be claimed against unrelated wage/salary income but instead can be carried forward to future years (as exists in the USA and the UK). Hockey could also eliminate the capital gains tax (CGT) discount on assets held for more than one year, effectively restoring the system that was in effect pre-1999, as well as banning self-managed superannuation funds from leveraging into assets (e.g. housing).
These policy reforms were more or less recommended by the Murray Financial System Inquiry (amongst other places), and would also help to restore the Budget back to health, but have been delinquently all but ruled-out by the Coalition.
Then there is the supply-side, where Hockey could also be driving reform, rather than lazily blaming the states.
Why not offer incentive payments to the states to free-up land supply, relax planning, and build housing-related infrastructure? It is the federal government, after all, that has erroneously decided to run a high immigration program, so the least it could do is provide the states – the ones primarily responsible for service delivery and infrastructure – with the means to cope with this growth.
Given the massive vertical fiscal imbalances present in the federal system, can anyone really blame the states for preventing growth of the urban footprint in a bid to save on infrastructure costs? The best way to overcome the states' reluctance is to 'show them the money' and offer them incentive payments in return for genuine supply-side reforms.
None of this is rocket science. But it takes a genuine statesman and leader, rather than a political hack that has his face stuck firmly in the real estate investment trough.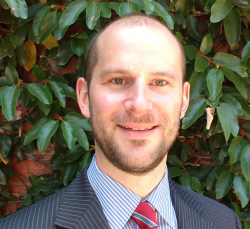 Latest posts by Unconventional Economist
(see all)