I haven't touched this story so far but given it is now an international scandal I had better. From the FT:
Australia has come under pressure to clarify whether its navy paid the crew of a boat full of asylum seekers to persuade them to turn back to Indonesia, as part of its hardline anti-immigration policy.

Tony Abbott, prime minister, on Friday refused to confirm or deny local media reports alleging that an Australian official paid up to A$30,000 (US$23,000) to the captain and crew of an intercepted asylum boat.

"What we do is stop the boats by hook or by crook, because that's what we've got to do and that's what we've successfully done," Mr Abbott told Melbourne's Radio 3AW.

Under repeated questioning, Mr Abbott refused to confirm or deny the claims, but said that Australians were using "incredibly creative" means to stop the boats and his government would do whatever it took to stop "this evil trade".

Jakarta is investigating the claims, which were made by the Indonesia's police chief on the island of Rote, where the captain and crew of the boat carrying 65 asylum seekers were detained.

"They were then told to take two smaller boats and turn back into Indonesia after the money changed hands," the island's police chief Hidayat told the AFP news agency.

"I saw the money with my own eyes. This is the first time I'd heard Australian authorities making payments to boat crew," he added.

Asylum seekers on the boat, which made landfall in Rote in late May, have made similar claims to Australian media.
And CNN:
The boat — carrying 65 migrants from Sri Lanka, Bangladesh and Myanmar — was intercepted by the Indonesian navy after turning back on May 31, the UNHCR said.

The migrants were transferred to an Indonesian customs vessel for four days before being sent on two boats to Indonesia, the UNHCR added, after speaking to some of the passengers.

Australia did not deny the payment and Prime Minister Tony Abbott went on the defensive Friday when asked about the claim. Abbott refused to "comment on operational matters."
And Fairfax:
Indonesia's foreign minister has asked the Australian government to explain claims it paid people smugglers to return 65 asylum seekers to Indonesian waters, as a  local police chief  insists the payment occurred.

Fairfax Media is aware of the contents of a detailed official report submitted to the Indonesian National Police in Jakarta, who are now also investigating the incident, and has seen photographs of stacks of $US100 bills allegedly paid to the boat crew.
If this proves to be true it destroys the "stop the boats" policy. Paying people smugglers tax-payer's money to turn back is people smuggling. It encourages them to keep coming for more money as they get paid for both legs of the 'wait and return' job. It is morally, legally, practically, strategically and politically indefensible. From The Australian:
Professor of international law at the Australian National University, Don Rothwell, says if proven the activity could be tantamount to people smuggling under current regional protocols.

"People smuggling is defined with the protocol and to that end the provision of moneys to people who are engaged in people-smuggling activities to take persons from a place on the high seas to another place, such as Indonesia, is clearly a people smuggling-type activity," he told the ABC.
Barely a day passes without the craziness of this Government spawning a new scandal. We currently have revolution brewing around superannuation reform and housing affordability, the High Court has killed citizenship stripping of terror suspects, gay marriage is simmering without redress, the first year Budget and reform are paralysed, the TPP is deeply troubled, iron ore is unresolved, international legal action against Australian people smuggling looms and ahead is carbon mitigation going into Paris, all swirling around the Government in a deepening maelstrom.
There is no apparent philosophy, vision, policy compass or unity of purpose, there is no political brand or economic narrative, no reason, no process, no planning and no political judgement.
This is government by complete fruit loops.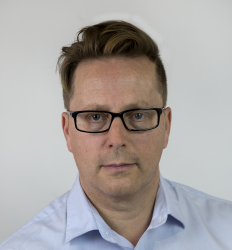 Latest posts by Houses and Holes
(see all)