Big iron ore is getting pounded today as the broader markets weakens and the reality of Chinese steel weakness keep the pressure on. The technicals are looking a little scary for the big boys. RIO is off over 2% and is approaching key technical support levels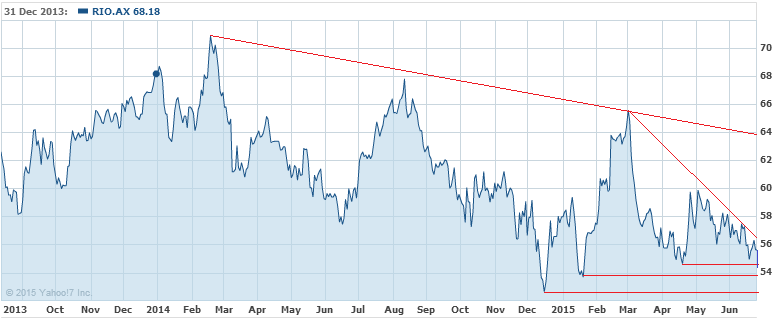 That's a rather ugly looking series of bearish descending triangles. The next two support levels are the lows at $53.69 and $52.69. On the longer term chart, terminal support is just under $50: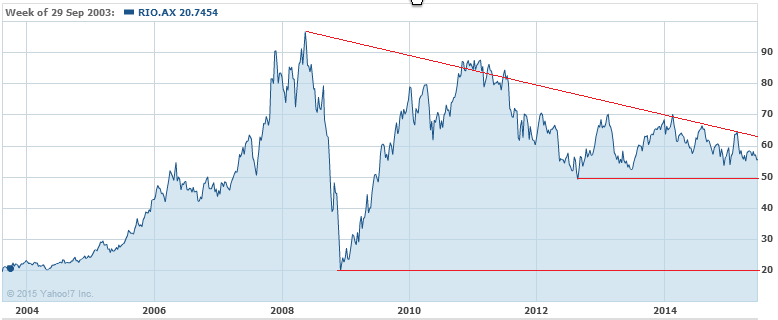 And yes, I do expect RIO to reach $20 some time in the next year or two. Better buy it for the dividend. Pfft.
BHP is down 3% today and it's weekly chart is rather similar:

The longer term chart is quite as bad as RIO:

$20 is a no brainer to my mind but how much lower ex-South32? Perhaps $15 as a target?
FMG is holding up a bit better down 4%. It's weekly chart is less obviously bearish: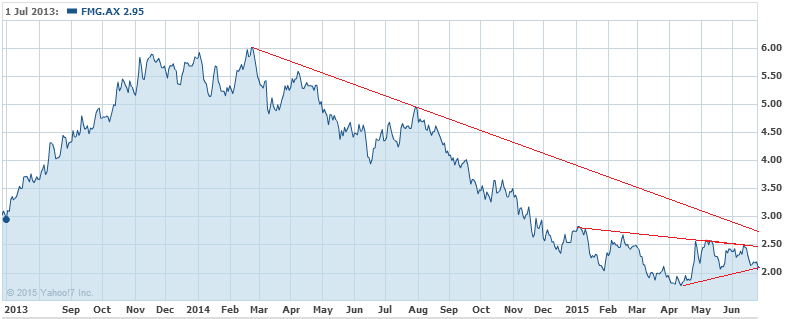 But longer term is a shocker, trading close to mega-death support at $1.78:

I doubt this is the big breakdown given iron ore still isn't falling but given my outlook for the metal it is only a matter of time.