Business Spectator's Callam Pickering has published an interesting article today looking at new research from economists Stephen Cecchetti and Enisse Kharroubi, who conclude that faster growth in finance is bad for real economic growth:
This is readily apparent between 1980 and 2009 — a period in which employment within the financial sector across a range of advanced economies rose at an unprecedented pace. A quick comparison between employment growth in the financial sector and real GDP per worker growth shows a clear downward trend.

The result might surprise some readers. A more developed financial system is supposed to reduce transaction costs, while complicated derivative products were supposed to reduce risk and largely eliminate the business cycle.

But the financial sector competes with other sectors of the economy for resources. It competes for physical capital — such as land and buildings — but also for skilled workers. There is a generation of Americans, Europeans and Australians who have decided to become investment bankers rather than teachers, scientists, or even entrepreneurs.
The authors' study follows another report released by the IMF last month, which also found that the financial sector is a growth killer when it gets too big:
…the effect of financial development on economic growth is bell-shaped: it weakens at higher levels of financial development. This weakening effect stems from financial deepening, rather than from greater access or higher efficiency. The empirical evidence also suggests that this weakening effect reflects primarily the impact of financial deepening on total factor productivity growth, rather than on capital accumulation.

When it proceeds too fast, deepening financial institutions can lead to economic and financial instability. It encourages greater risk-taking and high leverage, if poorly regulated and supervised. In other words, when it comes to financial deepening, there are speed limits…

In other words, there is very little or no conflict between promoting financial stability and financial development. Better regulation is what promotes financial stability and development.
Unfortunately for the Australian economy, we too seem to have caught the same disease, with Australia's FIRE economy – Finance, Insurance and Rental, Hiring & Real Estate Services – increasing its share of the Australian economy to a record 11.4% in the March quarter (see next chart).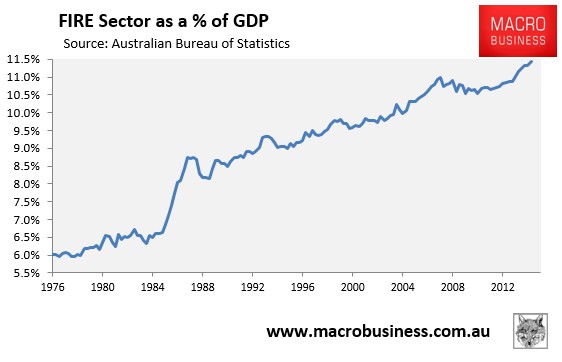 And since financial markets were first deregulated in the mid-1980s, the FIRE economy has grown at nearly twice the pace of the rest of the economy: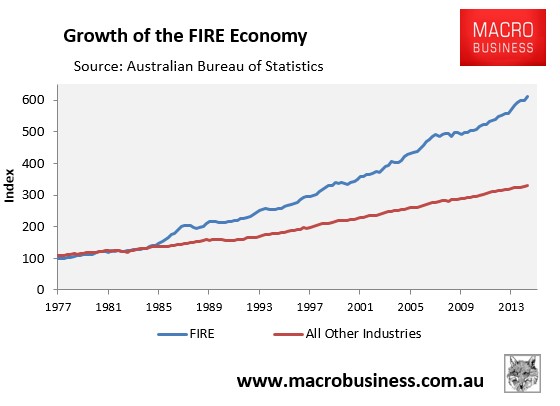 This wouldn't necessarily be a problem if the FIRE economy was being put to productive use. However, we all know that it has instead been used to pump unproductive housing: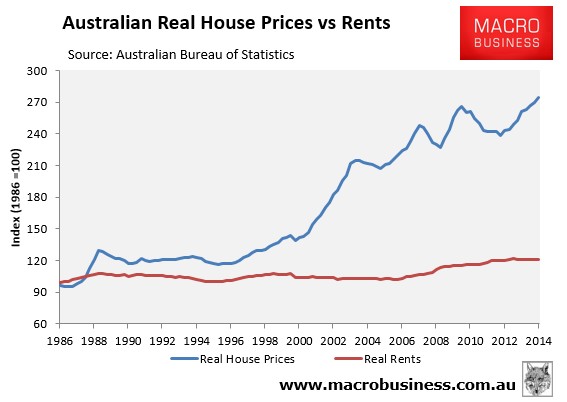 And more recently property investment into (mostly) existing dwellings: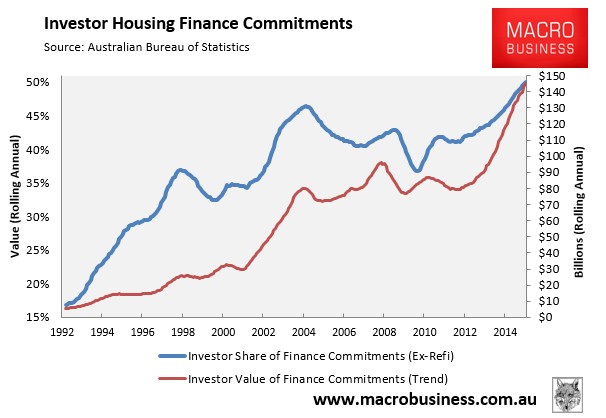 With the share of loans going to businesses plumbing record lows: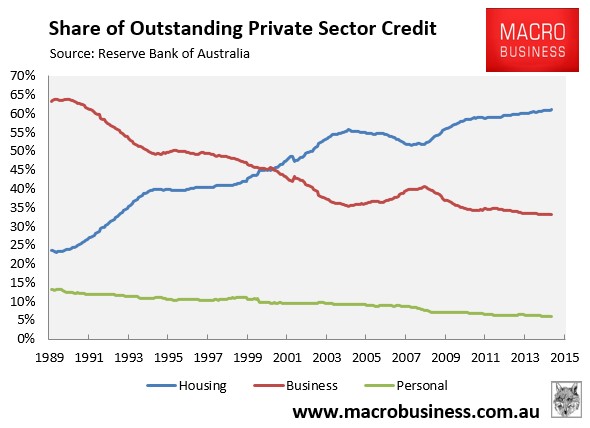 We also know that our banks have funded the housing bubble through record offshore borrowings: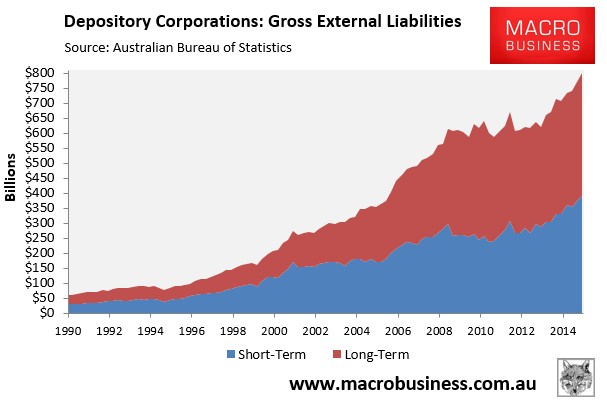 Which has raised the ratio of offshore borrowings to GDP to a whisker under the pre-GFC high: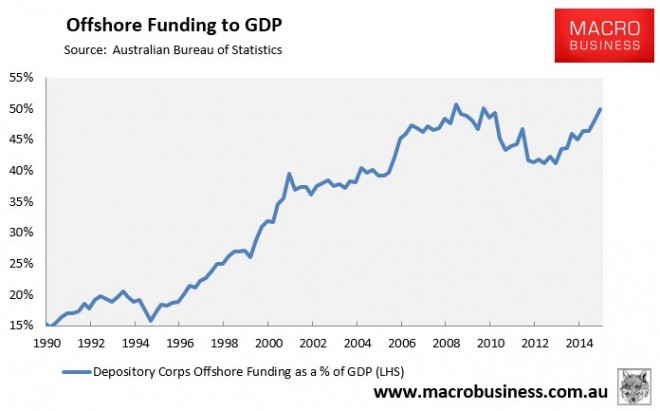 As well as driven mortgage debt to a record high 90% of GDP: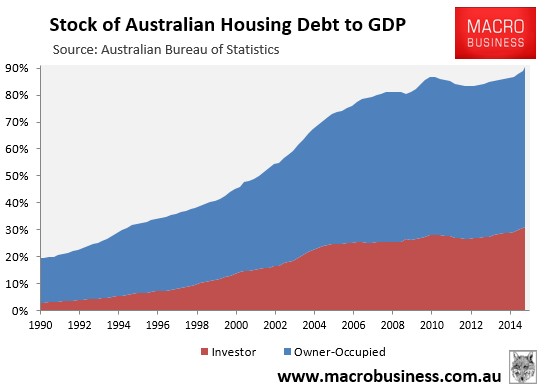 And with overall housing credit growth still expanding at 7.2% in the year to April 2015 – much faster than nominal GDP (1.2%) – the FIRE economy is set to continue pushing to new highs, taking Australian risk past GFC levels and crunching productivity, but this time with a failing Budget and less interest rate cuts still in the chamber.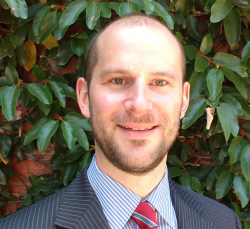 Latest posts by Unconventional Economist
(see all)