The long awaited Senate Affordable Housing Report – 8 May 2015 was released late on Friday afternoon.  It is a very large (496 pages) pdf file. h/t Patrician & Stomper
The nature of these things is for a lot of very interesting information, assumptions, biases and quotes to be buried deep in the various sections, with the lot workshopped together by committee into an Executive summary.  This is below, but presumably there will be loads of contentious things stashed in the body of the report.
Anyone who has taken a look at Macrobusiness will be perfectly aware of the types of issues contributing to Australian housing affordability.  This report will be interesting insofar as it is slipped into the letterbox about 18 months out from an election where both sides of mainstream Australian politics will need to pay more attention to the issue.
Executive Summary
In this report, the committee underscores the importance of affordable, secure and suitable housing as a vital determinant of wellbeing. But, based on the evidence, the committee finds that a significant number of Australians are not enjoying the security and comfort of affordable and appropriate housing—that currently Australia's housing market is not meeting the needs of all Australians.
Sustained growth in median housing costs above the rate of median household income growth in recent decades has made it increasingly difficult for a growing proportion of Australians to afford housing that is safe, secure and appropriate to their needs. Added to the general decline in housing affordability, and indeed compounding the trend, the stock of affordable housing—that is, housing appropriate to the needs of low- to moderate-income households—has failed to keep pace with demand in recent decades.
The committee does not believe the issue of housing affordability in Australia is rightly categorised as either a 'supply-side problem' or a 'demand-side problem'. With this in mind, it is clearly evident that supply is currently not keeping pace with demand in the housing market. In this context, policy interventions that add to demand without addressing or at least accounting for supply-side constraints risk inflating house prices and exacerbating affordability problems.
Worsening housing affordability is reflected in declining home ownership rates. This decline is troubling for a number of reasons, not least because home ownership can be an important means for people to achieve financial and social wellbeing. Moreover, high rates of home ownership also provide broader economic and social benefits to the community. As such, while the committee believes governments should work to improve affordability outcomes for all types of housing tenure, it considers it appropriate for governments to promote home ownership.
The committee makes a range of recommendations directed primarily toward improving home purchase affordability. They include state governments phasing out conveyancing stamp duties, to be achieved through a transition to more efficient taxes, potentially including land taxation levied on a broader base than is currently the case. Other recommendations are directed at improving the efficiency, effectiveness and equity of infrastructure funding arrangements, which can have a strong influence on the cost of new housing. Similarly, a number of recommendations are made with the intention of ensuring land supply, urban planning and zoning processes have a positive effect on housing affordability.
Evidence indicated that direct grants to home owners, including First Home Owner Grants, need to be targeted carefully in order to be effective. While the committee suggests that First Home Owner Grants might need to be more tightly targeted, it also believes that shared equity programs are a promising means of helping more Australians become home owners, and consideration should be given to expanding such programs. Equally important, the committee recommends that programs designed to help older Australians 'age in place' when they want to, or downsize (or 'rightsize') to meet their needs, should be explored.
A large amount of the evidence received during this inquiry concerned the possible effect on home purchase affordability of existing taxation arrangements for investor housing, in particular negative gearing and the capital gains tax discount. The committee recommends that the Australian Government investigate the effect of the current taxation treatment of investment housing on home purchase affordability (among other things), and consider if alternative approaches would help improve affordability.
The problems engendered by poor housing affordability are also clearly evident in the private rental market. Here low- to medium-income earners encounter significant problems accessing affordable and appropriate housing, with significant numbers experiencing rental stress or even severe rental stress. Indeed, one witness described the private rental market as a brutal place for people on welfare payments.
Evidence indicated strongly that renting must be recognised as a mainstream, and for some, a permanent form of tenure in Australia's housing system and must be placed on Australia's national policy agenda as a key issue to address poverty. Undeniably, the increasingly tight and expensive private rental sector is locking some low- to moderate-income earners out of affordable and appropriate housing. This situation indicates market failure and suggests that market solutions to low cost housing will simply not emerge naturally: that there is a clear need to find ways to attract private investment into low cost and social housing. But currently, without government incentives, affordable housing does not tend to appeal to private investors.
Many pensioners and people dependent on welfare or disability payments, who find themselves priced out of the private rental market, seek relief by accessing social housing, which provides a much needed safety net. But here they also face fierce competition.
An adequate supply of social housing would mean that older Australians are better able to age in place and not have to forgo daily essentials simply to pay their rent, and people with disability are not left to fend for themselves in substandard dwellings that make no allowance for their particular needs. Also, an adequate supply of social housing would mean that women escaping domestic violence would not be forced to stay in motels or, worse still, remain in abusive relationships. Unfortunately, social housing is in short supply and waiting lists are long. It has become 'housing of last resort' and many people desperate for safe, secure and affordable housing are left to ask 'Where do I go?'
The committee makes recommendations that address identified deficiencies in Australia's rental market, including a concerted effort by governments at all levels to commit to increasing the overall proportion of social housing as a percentage of Australia's housing stock. Another cluster of recommendations call for the review and reform of tenancy laws (security of tenure, stability and fairness of rent rises, energy, comfort and safety standards, evictions and dispute resolution mechanisms). In addition, they also deal with the responsibilities and obligations of landlords when it comes to energy efficiency and home modifications for tenants with particular needs.
The committee also targets its recommendations at reinvigorating and improving current Commonwealth and state and territories agreements—National Affordable Housing Agreement (NAHA) and partnership arrangements including National Partnership Agreement on Remote Indigenous Housing (NPARIH) and National Partnership Agreement on Homelessness (NPAH). Furthermore, recognising that the National Rental Affordability Scheme has started the much needed process of attracting private investors into Australia's affordable rental market, the committee recommends building on its success. The committee also looks at ways to make Commonwealth rental assistance more effective. In addition, the committee recommends establishing a Housing Supply Financing Task Force to investigate and advise government on mechanisms, including housing supply bonds, for engaging private investment in the affordable housing market.
Undoubtedly, Australia has a housing affordability problem—the challenges are complex, diverse and interact differently in different parts of Australia.
Considering the vital importance of housing to a person's overall wellbeing and the current problems gaining access to affordable and appropriate housing, the committee is convinced that access to affordable housing is a matter of national importance. Furthermore, affordable housing should be a national economic issue that needs to be a central and cross-cutting theme of government.
The committee believes governments, including the Australian Government, have a legitimate role, and indeed a responsibility, to use policy interventions to improve the efficiency, efficacy and, critically, the affordability of the housing market. Evidence indicated, however, that Australia's housing policy and effort is fragmented, which has led to a good deal of confusion and discord in attempts to address housing issues. The various levels of government, and indeed different areas within the same government, often have contradictory objectives that pull in different directions. Clearly, one of the dominant messages coming out of this inquiry is the need for the Australian Government to give coherence to the numerous local, state and national incentives and schemes intended to contribute to the provision of affordable housing. A long-term, integrated and coherent plan with consistent policy governing a national approach to affordable housing is needed.
In the committee's view, the Australian Government should be the driving force behind the development and implementation of this plan. As such, the current lack of a dedicated Commonwealth housing minister is of concern. Housing-specific policies, and policies that shape the housing market more broadly, have direct and in some cases profound effects on the lives of Australians across the socio-economic spectrum and in all tenure types. In this context, the committee contends there is a compelling argument for a dedicated Commonwealth housing minister able to provide cross-portfolio and national leadership on this important policy issue.
Many of the key policy levers that shape the Australian housing market and housing affordability rest with the Commonwealth. In particular, demand-side levers such as taxation policy generally reside with the Commonwealth. Although many supply-side policy levers fall within the remit of the states and territories, the committee is firm in its view that the Commonwealth is best placed to provide the leadership to coordinate and guide the cross-jurisdictional reform necessary to improve the efficiency of housing supply across Australia.
An institutional mechanism is required to bring all levels of government together in order to deliver the overarching strategic approach to affordable housing in Australia. The committee believes that the Council of Australian Governments (COAG) provides the ideal structure within which the Commonwealth and states and territories can develop the strategy and devise the best way to implement it. A Ministerial Council on housing and homelessness within the COAG system, as the committee, recommends, would allow representatives from key government agencies, the not-for-profit organisations, industry bodies and associations, academics and other housing experts to participate in, or contribute to, the formulation of policy.
In this report, the committee recommends that the Australian Government direct its attention and efforts to a number of areas, and makes recommendations accordingly, including developing a long-term national affordable housing plan that:
recognises affordable housing, including affordable rental housing, as a mainstream and national policy objective and places affordable housing at the forefront of government policy across Australia;
is spearheaded by a dedicated minister for housing and homelessness and supported by an institutional infrastructure that would provide the continuity, expertise, experience and established networks with all levels of government;
fosters intergovernmental cooperation in solving housing issues within a 'whole-of-system housing policy framework';
places a high priority on improving the supply-side efficiency of the Australian housing market;
reinvigorates NAHA placing particular emphasis on improving transparency and accountability, and introducing a robust evaluation and reporting framework;
contains clear, consistent and longer-term funding commitments adequate to meet the growing demand for social housing;
recommits to halving homelessness by 2025;
takes account of the findings outlined in this report including facts such as the age pension assumes home ownership and the projected decline in home ownership especially among older Australians;
builds trust and confidence that Australian governments at all levels, led by the Commonwealth, are committed to increasing the supply of affordable housing;
provides consistency, coherence and policy certainty for the affordable housing sector that would enable housing providers to forge stronger partnerships with the private sector;
recognises that significant volumes of public and private finance would be required to meet the projected need for additional rental housing and the importance of attracting institutional investors into the affordable housing market;
understands that efforts to attract a significant level of institutional investment into affordable housing have to date been largely unsuccessful; and
makes institutional investment a core policy objective in affordable housing.
Overall, and as highlighted in the strong and resounding messages drawn from the bulk of evidence, the committee is firmly of the view that:
the Australian Government cannot vacate the affordable housing space or step back from its responsibilities to ensure that every Australian has access to affordable, safe and sustainable housing; and
in the long run, investment in affordable housing returns dividends not only to the individual struggling to access safe, secure and affordable housing but to the budgets of the Australian, state and territory governments and ultimately the Australian taxpayer (by having a more productive community with reduced costs for social, health and unemployment services and for justice and policing.)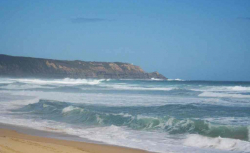 Latest posts by Ritualised Forms
(see all)