From Morgan Stanley via The Australian:
Morgan Stanley says Australia's major banks will need to raise a further $31bn of equity capital by the end of FY17 – a potential concern for any investors with overweight holdings of bank shares.

"While APRA has flagged the prospect of higher mortgage risk weightings, we also assume that it will lift the D-SIB (domestic systemically important bank or "too big to fail") buffer to ensure that major banks' capital levels are 'unquestionably strong' and broadly in line with the top quartile of internationally active banks."

The broker expects the major banks to use a combination of normal DRP participation and DRP underwriting and/or share placements.

"In our view, ANZ will need to raise the most capital due to its lower pro-forma CET1 (common equity tier 1) ratio, stronger asset growth and lower ROE. While it could sell assets, we believe this may be a more EPS-dilutive option."

"Westpac has the least capital to raise, given a higher pro-forma CET1 ratio and no life company non-recourse debt deductions (vs ANZ: ~A$0.8bn; CBA: ~A$1.6bn; NAB: ~A$0.9bn by FY17E). However, it would be more vulnerable if APRA lifted risk weightings on investor property loans even higher than on owner-occupied loans."
And all of that before bad loans begin to rise and more is required.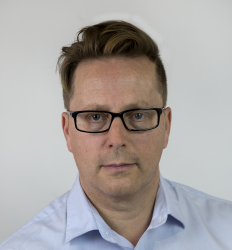 Latest posts by David Llewellyn-Smith
(see all)