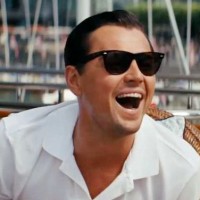 by Chris Becker
The fifth pillar in the Australian banking sector, Macquarie Group (MQG) announced its 2nd highest profit result ever (yes, the other one was before the GFC).
Here are the juicy details:
net profit up 27% to $1.6 billion
operating income up 14% to $9.3 billion
operating expenses up 12% to $6.8 billion
return on equity (ROE) at 14%, up from 11.1% (wow! thats a huge improvement)
funds/assets under management (FUM) up 14% – which corresponds to the income/expense rise
Its all about FUM at the Factory of course and a key part of that is its mortgage business, up a staggering 44% on last year to $24.5 billion – still a drop in the ocean in the trillion dollar business that Megabank controls.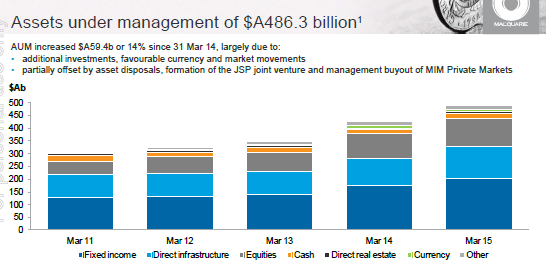 Some of this result can be explained by a decrease in the effective tax rate and a better FX result due to the lower Aussie dollar, but mainly its FIRE growth across the board in an era of super low rates.
MQG also contend they see no reason to change their capital profile with a maximum impact of $250 million, but having recently raised equity (approx. $700 million in March) sees no reason to join the huge NAB bandwagon.
The bank reckons the outlook is good on all fronts, especially its mortgages – and why not with Sydney going apeshit – and expect a similar profit jump for FY16.
The market loves it pushing the stock up 5% to over $80 per share, dragging up most of the other FIRE crowd who have suffered a decent correction of late.
Latest posts by Chris Becker
(see all)