Predicting month-to-month interest rate movements by Bubble HQ has become bloody difficult in recent times as the Martin Place bubble managers flip flop between concern for the economy and concern for the bubble. This has rendered me rudderless in making judgements in the short term – though the long term remains very clear – and so marginal signals like potential media leaks take on greater importance than one's own judgement.
Today we get a clear signal to prepare for a May cut, from Peter Martin, one of the RBA's "chosen ones":
Concern about a deteriorating economic outlook and a resurgent Australian dollar will force the Reserve Bank to cut interest rates on Tuesday…

Among the concerns driving the bank is a realisation that unless it cuts its cash rate on Tuesday, financial markets will stop believing that it is prepared to cut and push the dollar even higher.

Of most concern to the bank is new data on business investment plans, which shows that not only is mining investment set to fall sharply in 2015-16 but that non-mining investment is expected to fall as well, despite the talk about new economic drivers emerging to take the place of mining.

Although the Bank is concerned about the effect another of  cut on Sydney house prices, it is prepared to rely on its sister regulator, the Australian Prudential Regulation Authority to ensure banks do not cut their lending standards…

The RBA is acutely aware that the upcoming federal budget will do little to boost the economy…
No word yet from Terry McCrann but that's as clear a signal as your going to get for this meeting. The Australian dollar took the hint and slid 40 pips on the story and has kept falling since along with a renewed strong bid for bonds.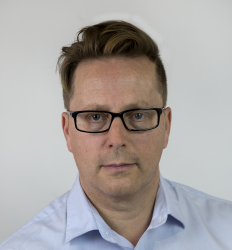 Latest posts by Houses and Holes
(see all)