From the AFR:
Former Federal Treasury secretary Ken Henry says he's thriving on the cut and thrust of the corporate world and will be "decisive" as the new chairman of National Australia Bank.

"You don't get rewarded for sitting on the fence," Dr Henry said on Thursday.

NAB chairman Michael Chaney, who will step down after 10 years as chairman, said Dr Henry had very good "commercial nous" for someone who spent 27 years in the public service, and he surpassed many who had worked in the corporate sector for their entire career.
Does anyone else get the sense that Chaney is up-selling an apprentice? How do we know he has the "nous" to run a bank after a grand three years in business? I know if you'd put me in charge of NAB after that long I'd run have run it into the ground in six weeks.
Let's face it, Ken Henry is not a commercial appointment. He's a political economy appointment. With respect to Dr Henry, he is a fantastic chairman choice only because of his connections to government and regulators.
NAB shareholders should be thrilled. Their bank just got even more "too big to fail". The next time Dr Henry speaks in public is he going to be representing the bank, the Henry Tax Review or the next round of Australian stimulus that he pioneered at Treasury?
When the rubber hits the road and NAB requires a bailout, who will Ken Henry call? And why is he allowed to make that call instead of ANZ or BHP or Cochlear or, for that matter, Macro Associates?
Ken Henry has become too big to fail and the Australian political economy is poorer for it.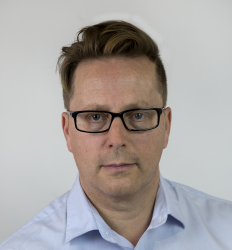 Latest posts by David Llewellyn-Smith
(see all)