From Banking Day:
Commonwealth Bank subsidiary Bankwest has imposed a loan-to-valuation ratio cap of 80 per cent on investor mortgages, as it tightens its lending standards to meet regulatory pressure to limit the growth of investment property lending.

Bankwest said in a statement that the change would not affect existing investment mortgage customers or customers with an application already formally submitted.

…Bankwest's move follows a decision this week by National Australia Bank's white label mortgage business, Advantedge, to charge investors higher interest rates (in practice, owner-occupiers will qualify for bigger discounts to the standard variable rate).

Earlier this month Westpac reported that it had raised its loan serviceability hurdle, increasing the minimum assessment rate 30 basis points from 6.8 per cent to 7.1 per cent, as part of a move to tighten its mortgage underwriting.

Westpac's minimum assessment rate is now at least 210 bps higher than the mortgage interest rate, which means that a loan applicant will have to demonstrate that they can continue to service the loan if rates rise by 210 bps or more.

…Westpac chief financial officer Peter King said the bank was also setting ten per cent growth as a "hard limit" for investor property lending.
Finally some action. Far too little, far too late but it is going to make a difference. Here are the fastest growing majors: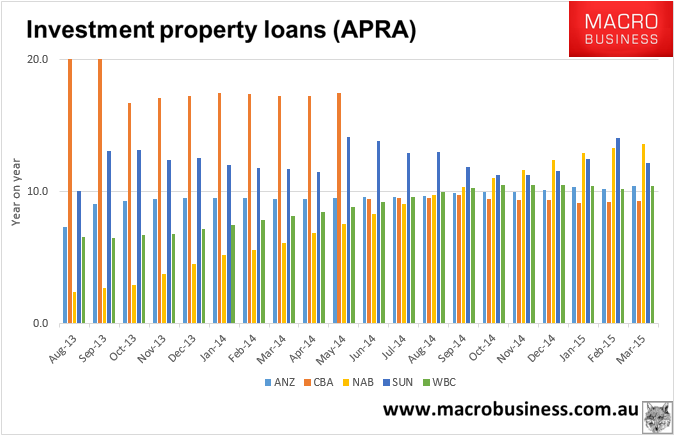 And it gets ridiculous when we add the mortgage free radical, Macquarie Bank: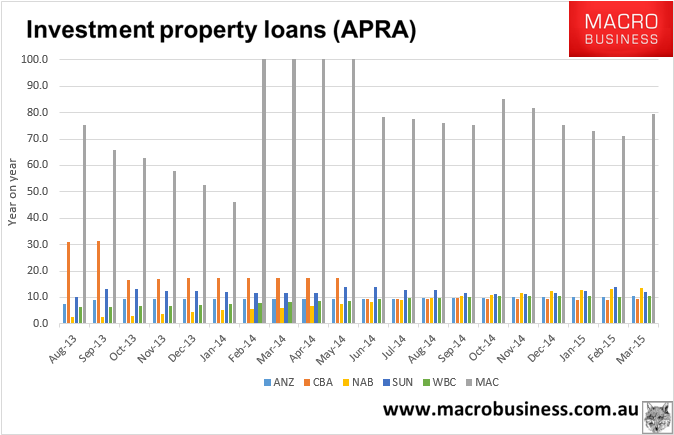 Not sure how Mac Bank is going to hit the brakes!
My guess is that this will take a couple of percentage points off both Sydney and Melbourne property price growth and it will do absolutely nothing good for Perth. Add a couple more percentage points for the new foreign investor rules, a couple more for the WA crash effect on sentiment and suddenly Melbourne stops growing, leaving Sydney very isolated and increasingly nervous.
We're nearer the end than the beginning.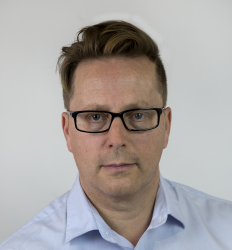 Latest posts by David Llewellyn-Smith
(see all)