Yesterday's improved labour force data for March revealed slightly better news for Australia's youth, with unemployment for those aged 15 to 24 years old falling to 13.7% – down 0.2% from the 17-year high of 13.9% recorded in October 2014. Unemployment for the rest of the labour market also declined to 4.6% (see next chart).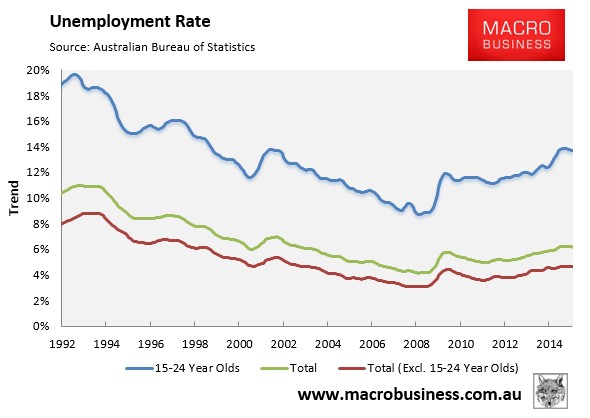 As you can see in the next chart, total employment growth for those aged 15-24 years of age has been more or less negative since the Global Financial Crisis (GFC), whilst the rest of the labour force has experienced positive growth (see next chart).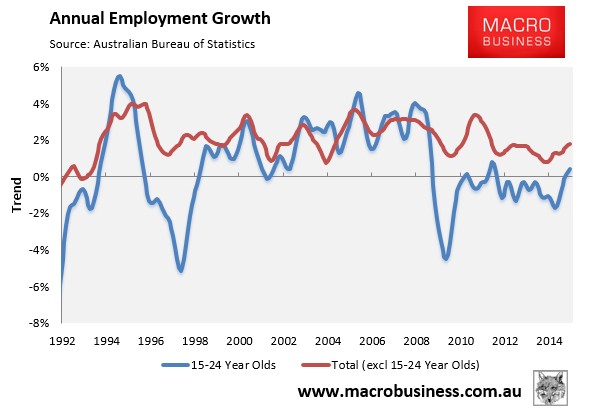 Nevertheless, there has been a clear improvement recently, with employment growing by 0.6% in trend terms in the year to March 2015.
Encouragingly, this improvement in jobs growth has been driven by rising full-time jobs (see next chart).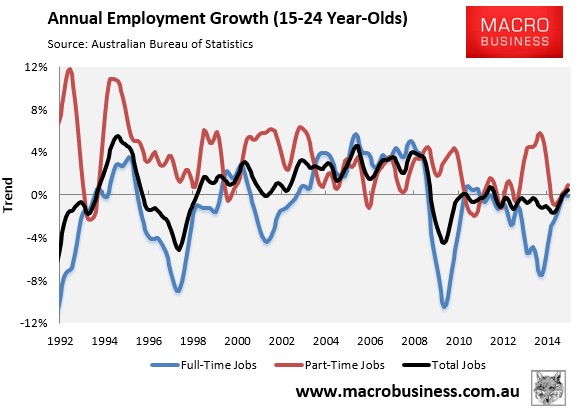 Another encouraging result to come from the March labour force release is that youth labour force participation has continued to recover following the collapse in the wake of the GFC. Nevertheless, there remains substantial hidden youth unemployment (see next chart).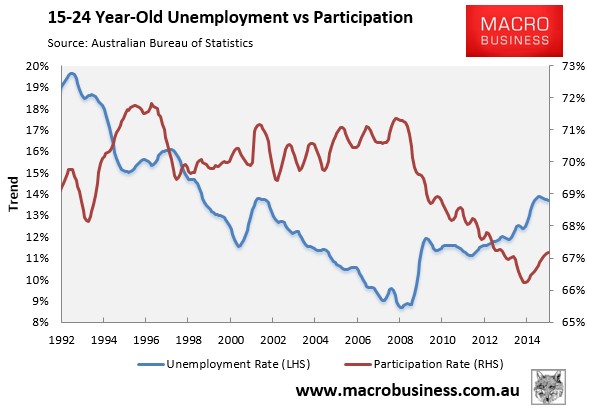 Despite the recent improvement, the employment situation facing Australia's youth remains fairly dire. Since the GFC, overall youth employment has fallen by 5.4% in trend terms, despite the strong lift in the population over this time, with full-time jobs down an incredible 18.3%. By contrast, the overall number of jobs for the rest of the labour force has risen by 11.6%, with full-time employment up 8.7% (see below table).