I have already covered it this week (here and here), but The Australian's David Crowe has published a nice article today explaining how the Coalition is scurrying to unwind one of its own Budget blunders of yesteryear: Peter Costello's decision in 2006 to greatly relax the assets test to qualify for the Aged Pension:
The changes to the pension are unlike any of the other poison pills in last year's budget… The conditions seem ripe for a compromise in the Senate…

It would certainly be easier to defend a change to the taper rate than the indexation changes in last year's budget. Adjusting the taper hurts wealthier pensioners… [but] is limited to about 420,000 individuals. The other two million pensioners would be unscathed…

Nine years ago John Howard and Peter Costello relaxed the taper rate…Not only did older Australians get a bigger pension, they got tax-free income from their super funds as well…The package cost $7.2bn over four years…
In all honesty, tightening-up the assets test to qualify for an Aged Pension is the only realistic reform that the Coalition can make with Senate support. It's initial proposal to index pensions to the CPI (rather than the greater of male average earnings, the CPI or the pensioner cost of living allowance) would have adversely affected all pensioners, not just the well-off, incurring the wrath of 2.4 million voters.
While optimal policy would also include one's principal place of residence (or part thereof) in the pension assets test, this is a bridge too far at the moment.
Now it will be interesting to watch whether the Coalition also seeks to unwind Costello's other Budget blunders: granting tax free superannuation for retirees (over 60s), generous 'transition to retirement' rules, and dumping the superannuation contributions surcharge on higher income earners (although this has been reinstated for those earning over $300,000).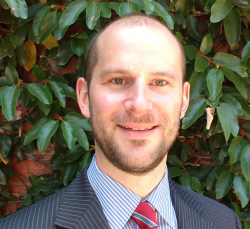 Latest posts by Leith van Onselen
(see all)