From the AFR:
They are some of the best-paid and best-known economic experts in Australia, highly educated, articulate and followed for their sage advice about the direction of the economy, policy and the state of the world. But not one bank economist correctly predicted the Reserve Bank of Australia's interest rate decision in three out of the three board meetings this year.

…Adding to the intrigue is financial markets have got two out of three wrong, including this week's meeting, even though the markets have proven to be more accurate than economists over time. At one point, futures were pricing in a 78 per cent chance of a rate cut this week. Economists were almost evenly divided.
I was a one-in-three as well. The reason why has nothing to do with the economists this time around (though their records are certainly poor), it's the RBA that's become unpredictable.
There is no doubt at all that the RBA should have cut this week in terms of traditional monetary policy. The economy is growing sub-trend, the currency is far too high, there is no consumer goods inflation to speak of, unemployment is at decade highs and rising, incomes are shot, the economy is caught in a worsening trade shock, the capex outlook is terrifying, consumer confidence is weak, business confidence is weaker and political chaos is engulfing fiscal policy.
The only two reasons to not cut are asset prices and the desire to keep some policy capacity in reserve. The former is supposed to have been addressed by secretive macroprudential measures across regulators so clearly the RBA does not believe in its own MP. The latter is fine but what's the point if you have no economy left?
In short, the RBA has become nothing more than a bubble manager, ignoring the economy while hoping that it can massage asset prices for long enough that the currency falls by itself and adds momentum to the tradable economy.
The opposite is the outcome, with markets refusing to play and the US Fed in delaying mode the dollar isn't falling so all the RBA is really doing is waiting for further accumulated damage to the tradable economy to slow housing so that it can cut again.
In short, to successfully pick the outcome of the current series of RBA meetings you would have to conclude that the bank is either mendacious or, to put it politely, oxymoronic.
Clearly that's a psychological step too far for the entire economics community.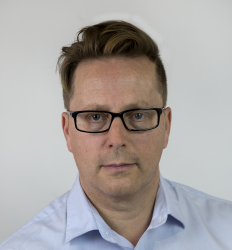 Latest posts by Houses and Holes
(see all)