The Australian Bureau of Statistics (ABS) yesterday released its Regional Population report for the 2013-14 financial year, which revealed that Melbourne remains king of the population ponzi, adding a whopping 95,700 people (an MCG's worth) to its population in 2013-14, representing growth of 2.2%:

The highest rate of growth, however, was in Perth (2.5%), which continued to feel the flow-on effects of the mining boom.
Looking at the 10-year charts, you can see that Melbourne has dominated the nation's population growth, leading the way in each and every year since 2004 (see next chart).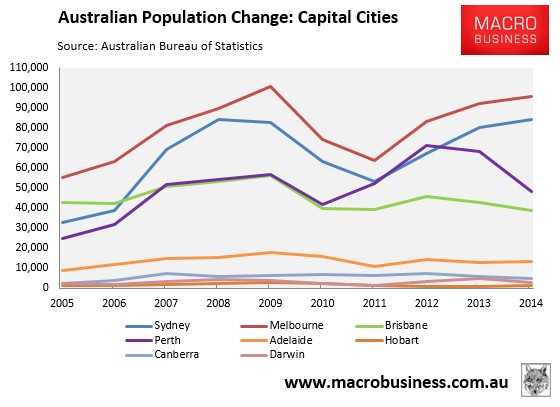 Over the decade, Melbourne added just under 800,000 people – well ahead of Sydney's 656,000 and Perth's 501,000 (see next chart).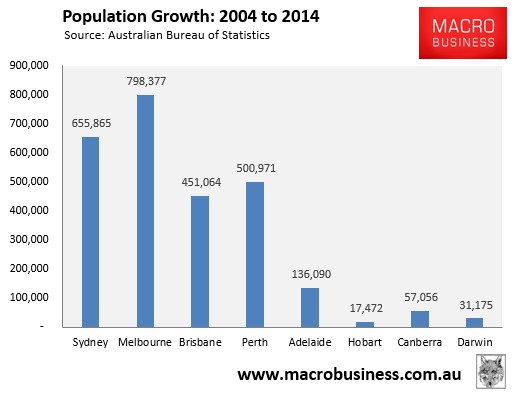 In percentage terms, however, Perth has clearly led the way, growing its population by one-third since 2004, courtesy of the mining boom (see below  charts).