The ABS has released engineering construction data for the December quarter of 2014, which revealed a 0.6% seasonally adjusted fall in the value of work done over the quarter, a 12.4% fall over the year, and an ongoing reduction in the construction pipeline.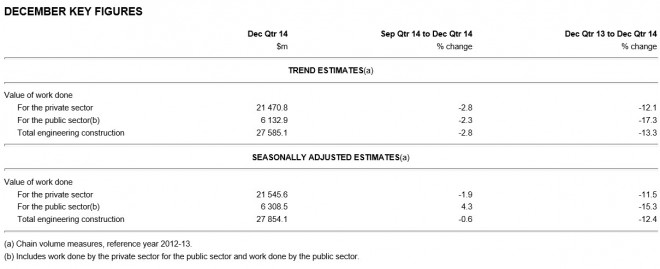 According to the ABS, private sector engineering construction fell by 1.9% in the December quarter, partly offset by a 4.3% increase in public sector construction (see below chart).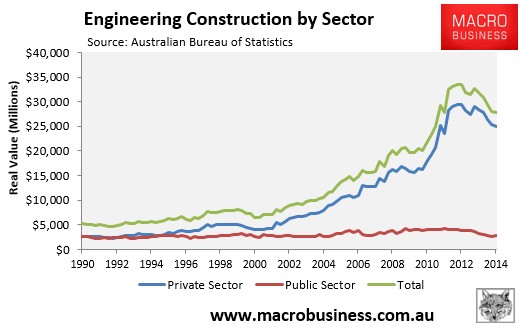 You can see the big uplift in activity from 2003 as the commodity price boom took hold, with the key mining strongholds of Western Australia, Queensland and the Northern Territory driving most of the increased construction activity (see next chart).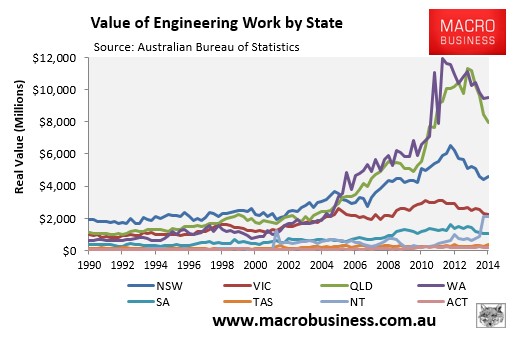 Clouds remain on the horizon, however, with the pipeline of construction projects shrinking. After peaking at $216 billion in September 2012, the pipeline of construction projects – both commenced and yet to begin – had fallen to $99 billion as at December 2014, consistent with the view that Australian mining investment will unwind sharply (see below chart).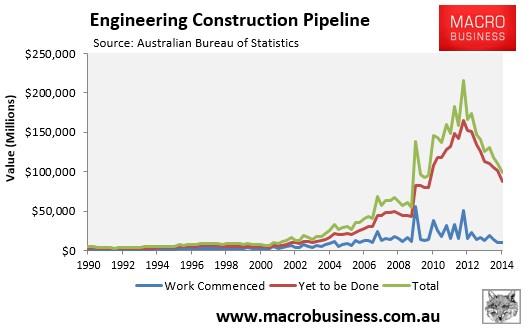 The next chart is particularly disconcerting. It shows that mining-related engineering construction hit an all-time high in the December quarter of 2012, and has barely fallen, foreshadowing big falls in the near future: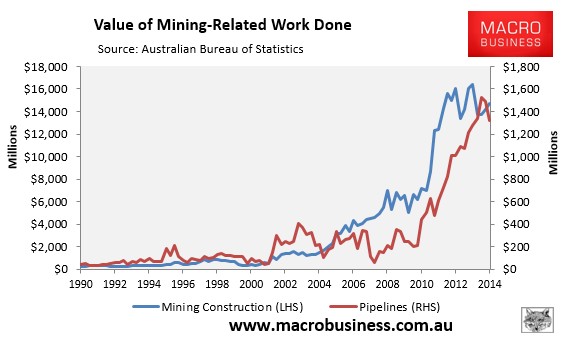 Moreover, the sheer steepness of the accent and size of mining construction suggests that housing is ill-equipped to fill the void left as the mining investment boom dissipates: