The final report of the Harper competition policy review has been released and urges the government to free-up rules preventing competition in the the pharmacy and taxi industries, as well as in the delivery of urban land supply.
On pharmacies, the report recommends dumping pharmacy location and ownership rules:
The current anti-competitive regulations on the location of pharmacies, or the requirement (with limited exceptions) that only pharmacists own pharmacies, do not appear to serve the objectives of the National Medicines Policy, including the quality of advice provided to consumers…

The Panel considers that current restrictions on ownership and location of pharmacies are not needed to ensure the quality of advice and care provided to patients. Such restrictions limit the ability of consumers to choose where to obtain pharmacy products and services, and the ability of providers to meet consumers' preferences.

The Panel considers that the pharmacy ownership and location rules should be removed in the long-term interests of consumers. They should be replaced with regulations to ensure access to medicines and quality of advice regarding their use that do not unduly restrict competition.

Negotiations on the next Community Pharmacy Agreement offer an opportunity for the Australian Government to implement a further targeted relaxation of the location rules, as part of a transition towards their eventual removal. If changes during the initial years of the new agreement prove too precipitate, there should be provision for a mid-term review to incorporate easing of the location rules later in the life of the next Community Pharmacy Agreement.

A range of alternative mechanisms exist to secure access to medicines for all Australians that are less restrictive of competition among pharmacy service services providers. In particular, tendering for the provision of pharmacy services in underserved locations and/or funding through a community service obligation should be considered. The rules targeted at pharmacies in urban areas should continue to be eased at the same time that alternative mechanisms are established to address specific issues concerning access to pharmacies in rural locations.
This is great news. the Productivity Commission has for more than a decade pushed for changes to pharmacy ownership rules to enable pharmaceutical products to be sold in supermarkets (amongst other places), and has described the current restricted arrangements as adding "to health care costs for little apparent benefit".
Of course, the rent-seeking Pharmacy Guild opposes such changes, as it would open the industry up to greater competition and reduce pharmacist's ability to extract super profits. They have responded to the Harper Review final report claiming deregulation would give supermarkets the power to compete with local pharmacies, driving independent operators out of business and putting health care second to profit.
The Harper final report also recommends loosening competitive restrictions in the taxi industry:
The taxi industry in most States and Territories remains heavily regulated.

…the Panel notes that most service industries face variable demand, and that businesses are able to operate without regulation limiting the number of operators.

The scarcity of taxi licences has seen prices paid for licences at $390,000 in New South Wales and $290,000 in Victoria, which indicates that significant economic rents accrue to owners of taxi licences and is at odds with the claim that licence numbers are balanced given market conditions.

IPART estimates that in New South Wales 15 to 20 per cent of the taxi fare arises as a result of restrictions on the number of licences and notes that the passengers who stand to benefit from reform include a significant number of lower-income earners, many of whom have limited transport options on account of their age or disabilities…

Taxi industry reform in most States and Territories is long overdue. Many restrictions remain that limit competition by creating barriers to entry and preventing innovation.

The regulatory framework for taxi regulation could be enhanced considerably through independent regulators having the power to make determinations (rather than recommendations), including on the number and type of taxi licences to be issued.

Mobile technologies are emerging that compete with traditional taxi booking services and support the emergence of innovative passenger transport services. Any regulation of such services should be consumer-focused, flexible enough to accommodate technical solutions to the problem being regulated and not inhibit innovation or protect existing business models.

Further regulatory review of the industry is necessary to take account of the impact of new technologies.
Again, removing competitive restrictions would be a great move. Both drivers and customers are being disadvantaged by the artificial restriction of taxi licences, which has resulted in escalating licence values, higher fares, and lower driver pay. This restriction of licences serve no useful purpose except to enrich existing licence holders.
Finally, the Harper final report has slammed Australia's anti-competitive planning regime:
Submissions raise a number of planning and zoning issues. The range of issues is broad and cast in different ways, but there is general dissatisfaction with the current arrangements…

Submissions suggest land use restrictions can pose considerable barriers to effective competition by constraining the supply of urban land, concentrating market power and creating barriers to entry for new businesses…

Given that planning regulation can restrict the number and use of retail sites, it can confer significant negotiating power on established landlords and restrict commercial opportunities for others…

Submissions also suggest that another issue is the lack of an economic objective in relation to planning…

Recommendation 9 — Planning and zoning

…state and territory governments should subject restrictions on competition in planning and zoning rules to the public interest test, such that the rules should not restrict competition unless it can be demonstrated that the benefits of the restriction to the community as a whole outweigh the costs, and the objectives of the rules can only be achieved by restricting competition.
This is another sensible recommendation from the Harper review. As with housing, the restriction of urban land supply through rigid planning processes has reduced competition and raised business costs, in turn pushing-up costs for end users (consumers). It is an unnecessary burden, which serves incumbent land owners at the expense of everyone else.
The Abbott Government would do well to adopt the Harper review's recommendations, work with the states to implement the reforms, and help to improve the competitiveness of the Australian economy.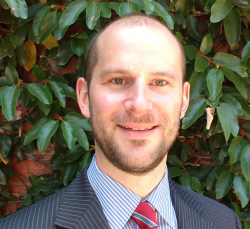 Latest posts by Leith van Onselen
(see all)