The IMF has released its Commitment of Foreign Reserves (COFER) update for Q4 2014 and it registered a big fall: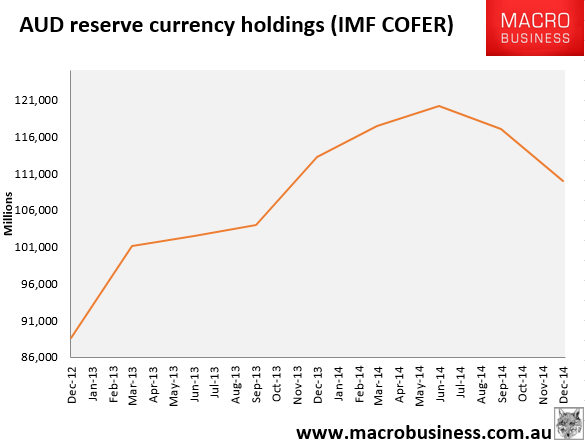 The 5.2% fall was the highest among all of the currencies tracked by the IMF but is roughly equal to the fall in value. I expect central banks to remain leery given the notion that a tiny and highly volatile commodity producer with a current account deficit is "safe" is about as useful as going long RIO for yield.
This is very good news.