ANZ job ads are out for March and slowed sharply down 1.4% month-on-month: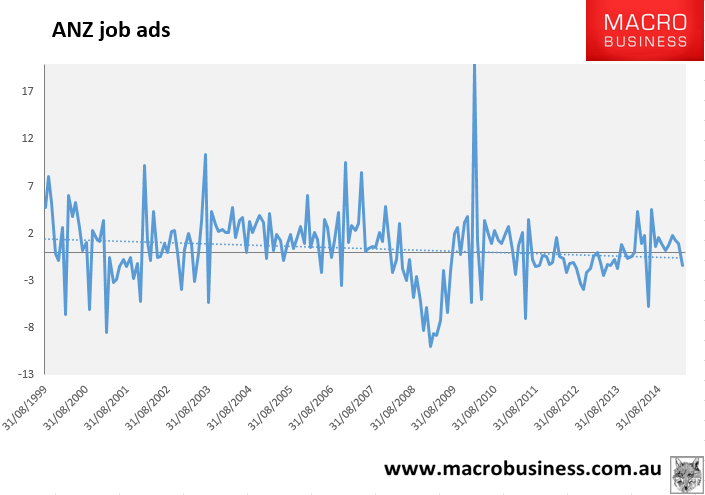 Year on year ads were up 7.5%. ANZ chief economist Warren Hogan said:
Despite declining slightly in March, job advertisements remain elevated. This follows two months of slowing growth at the start of 2015. We will monitor in coming months, but this may suggest that peak growth in job advertisements has now passed.
Elevated? Crikey. Perhaps "not below normal" for a few months. The similar DEEWR survey has also been going nowhere:
A luke warm labour market at best and one vulnerable to shocks, which are coming thick and fast.